Can Wall Street ride out an escalating trade war?
By Roger Blitz and Joe Rennison | July 08, 2018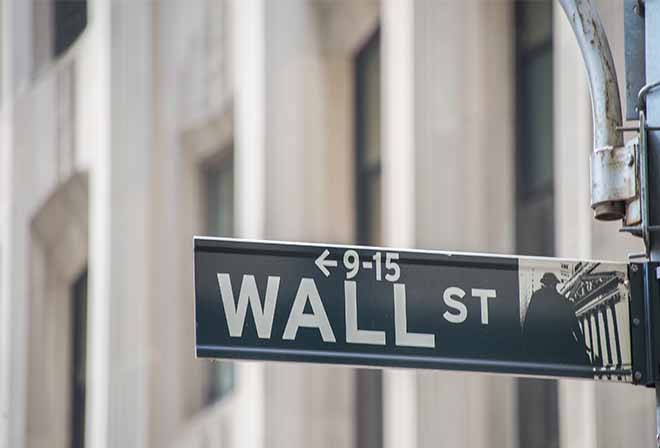 The combination of robust US jobs growth but stable inflationary pressure should have proved an ideal one for US equities. And while US equities rallied on Friday after the latest US jobs report, the global trade fight is casting a shadow.
"Investors have this unusual set of dual realities," said Rebecca Patterson, chief investment officer at Bessemer Trust. "You have a risk of an escalating, truly global trade war which creates a huge amount of uncertainty. But if you look at the economic data coming out each day most of it is still suggesting robust growth — it still looks really good and that is supportive for earnings." 

The likelihood of an all-out trade war is still batted away by many investors as a remote possibility. Nonetheless, there has over the past month been a rotation in US equities, out of globally exposed, growth-oriented "cyclical" stocks such as industrials, into more defensive sectors like utilities. The Russell 2000 index of smaller company stocks, which are better shielded from any tit-for-tat on tariffs, has easily beaten the S&P 500 in performance terms of late. 

"It is fairly clear from an equity market standpoint that the more cyclical, globally exposed sectors have come under pressure and defensive parts of the market have done well," said David Lebovitz, global market strategist at JPMorgan Asset Management. 

Trade disputes could force their way further on to investors' agendas. A potential extra $400bn of imports from China may have tariffs applied, while the US Department of Commerce is also looking at whether imports of cars and car parts threaten national security and should be subject to tariffs. That could take the total of US imports subject to new tariffs to over 25 per cent. 

Yet for Mr Lebovitz, the reaction of the equity market to trade tensions may already have gone too far. The spectre of further tariffs has resulted in overselling in some parts of the market given his expectation that an all-out trade war remains unlikely. "As we get more clarity on how this will play out we think things will rally back," he said.
Others are less convinced. "You want to take risk when you have conviction that risk will be rewarded," said Ed Keon, chief investment strategist of QMA. "We just don't have conviction right now." 

That is despite the robust economy and the prospect of US companies reporting near record earnings for the second quarter.
Will trade tensions support the dollar? 
While trade tensions have given equity investors pause, they haven't so far hurt the dollar. Investors' logic has been that tariffs will ultimately prove more damaging to Europe and Asia than the US. What's more a further rise in risk aversion should also benefit the dollar. 

However, last week attention was being pulled by the hawkish tones coming from central banks beyond the US. Sweden's Riksbank led the way with an upbeat view on inflation, Bank of England governor Mark Carney nudged the market towards an imminent UK rate hike and European Central Bank policymakers were reportedly concerned about the slow pace of its rate profile. 

Investors are also heavily pricing in a rate hike next week by the Bank of Canada and have the Norges Bank down to raise rates in September. 

July may be barely a week old but it has so far seen the dollar soften against its G10 partners, and the euro hit a three-week high on Friday. "The dollar is running out of positive catalysts," says Viraj Patel, ING forex strategist, who adds that there are no winners from the trade dispute. 

Does a breather beckon for emerging markets?
Emerging markets could yet prove a beneficiary from the latest US jobs report if it eases the pressure on risk assets. 

David Riley, chief investment strategist at BlueBay noted that the annual US wage gain of 2.7 per cent for June is ''still well below the level that would prompt the Fed to shift to a faster pace of rate hikes.'' 

In market terms, this marks another 'goldilocks' scenario. Having been hit hard by an appreciating dollar in recent months, emerging markets may well be on the cusp of catching a break, thus lowering the risk of a rougher summer when liquidity thins and as history has shown, financial accidents often occur.

© The Financial Times Limited 2018. All Rights Reserved.
Not to be redistributed, copied or modified in any way.