The limits of America's energy independence
By FT.com | July 05, 2018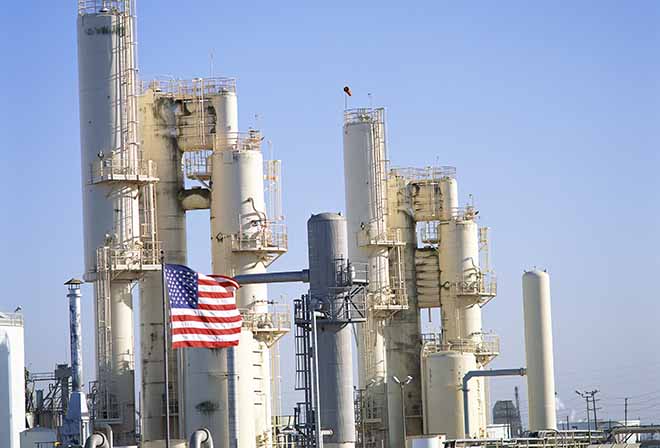 A promise made by US presidents for decades is close to being fulfilled. Starting with Richard Nixon in 1973, successive administrations have set an objective of achieving "energy independence", commonly understood as the ability to meet the country's needs for fuel from its own resources.
Thanks to the shale boom, President Donald Trump is closing in on that goal. Next year US net imports of crude oil and petroleum products are expected to drop to their lowest level since the 1950s. Approaching this landmark, however, is less momentous than its advocates had claimed.
The promise was that a self-sufficient US could be impervious to worries about disruption to oil supplies. As Greg Abbott, governor of Texas, bragged on Twitter recently: "We will never again depend on foreign oil cartels for energy." Mr Trump has talked grandiloquently about going beyond independence to "energy dominance".
No one has done more in recent weeks to expose the emptiness of those boasts than Mr Trump himself. In a series of tweets and an interview with Fox News, the president has made it clear that, despite the shale boom, the US still needs Opec, and above all its de facto leader Saudi Arabia, to take the heat out of oil prices by increasing production.
The deepening crisis in Venezuela and disruptions in countries from Libya to Canada have contributed to a rapid tightening of world oil markets. Even though US oil production is booming, its contribution is not enough to make good all the reductions from other sources. US crude this week hit $75 a barrel, its highest since 2014. American motorists are paying about 25 per cent more for their petrol than they did a year ago.
With his Twitter campaign, Mr Trump has been seeking both to pin the blame for those rising prices on Opec, and to cajole it into bailing out US consumers.
He chose Independence Day on Wednesday for his latest demonstration of the US's continued reliance on the "foreign oil cartel". "The Opec Monopoly must remember that gas prices are up & they are doing little to help," Mr Trump tweeted. "REDUCE PRICING NOW!"
His plea laid bare the reality behind the overblown talk of dominance. Oil is a global market, and when prices rise US consumers suffer. And although the US has oil, it does not have spare capacity that can bring more crude on to the market within weeks. Only Saudi Arabia and a few other countries have that.
The result is that, far from wielding US energy resources as a tool for strategic influence, the Trump administration faces constraints familiar to its predecessors. On Iran, for example, there is a fundamental quandary: the more effectively sanctions limit Iran's oil exports, the greater the risk of higher fuel costs for US consumers.
Soaring US oil production has helped to moderate the rise in prices, and at some point they may well fall back again. But now is a good time for Washington to relearn the basics of sound energy policy. However much oil the country produces, consumers will be hit when prices rise, and the best way to protect them is to rein in demand. The administration should also remember that the interests of other countries are relevant.
In 1973, Mr Nixon set an objective that by 1980, "Americans will not have to rely on any source of energy beyond our own". It was an unrealistic goal then. It remains so today. Mr Trump has recognised that fact. Now his administration needs to show that it understands the implications.

© The Financial Times Limited 2018. All Rights Reserved.
Not to be redistributed, copied or modified in any way.