Boom times for U.S. shale oil producers
By Ed Crooks — New York | March 04, 2018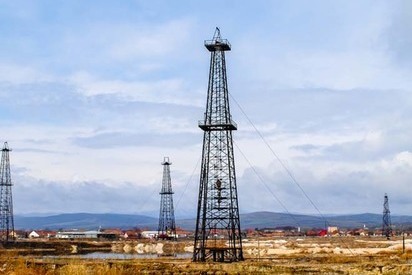 "We are in the BOOM of FRAC SAND HAULING" proclaims a job advertisement on the website Indeed.com. Dozens of companies are looking for truck drivers in west Texas to haul the sand used for hydraulic fracturing, one of the processes that has unleashed the US shale oil revolution of the past decade. The sand is mixed with water and chemicals and pumped into wells at high pressure, to open cracks in the rock through which oil can flow.
Drivers in the oilfield lead a rugged existence — they might work a rotation of three weeks on, one week off, and rely on truck-stop bathrooms for washing when they are on the road — but it has its rewards. Employers are offering $100,000 per year, sometimes more, and new vacancies are opening up all the time. There have been 12 new job adverts for sand truck drivers in west Texas posted just in the past week. To rev up excitement, one has a simple message: "THE OILFIELD IS BOOMING!!!!"
The drivers wanted ads are a sign of how rapidly the US oil industry is changing. Over 2010-14, US crude production put on one of the strongest bursts of growth in the history of the oil industry, but the industry became a victim of its own success as oversupply in world markets sent prices tumbling, pushing it into a downturn. Activity slumped and dozens of companies were forced into bankruptcy.
The rebound in crude prices to over $60 a barrel has brought shale oil producers roaring back to life again, but the industry has not simply returned to where it was before the collapse. Geographically and technologically, it has evolved, and the companies that have survived are more capable, more efficient, and better able to survive lower crude prices.
As Bill Thomas, chief executive of EOG Resources, one of the most successful shale producers, put it last week: "Our potential for financial returns, operational performance and overall capital efficiency is much better today than before the downturn."
Since 2010, as US shale production has soared, the great uncertainty has always been whether the industry was built on shaky financial foundations. Shale producers have needed constant cash inflows to finance their investment in new wells. Over the past 10 years, the 55 leading US exploration and production companies, the vanguard of the shale revolution, paid out about $230bn more in capital spending than they earned in cash from operations, covering the rest with disposals, share sales, and debt.
Investors made it clear last year that they had lost patience with the poor returns from shale companies, and the flow of equity financing into the industry has slowed to a trickle. But as productivity in shale continues to rise rapidly, it is possible for companies to produce more barrels for the same investment.
The reason why so many truck drivers are needed in west Texas is that oil companies have been using much more sand in hydraulic fracturing, because it holds the cracks in the rock open more effectively, allowing more oil to flow out. In 2015, shale oil producers on average used 3,300 tons of sand per well, according to Petronerds, a consultancy. By last year, that had almost doubled to 6,100 tons per well. Delivering that much sand to the well site can require 250 truck movements.
Other techniques for shale production have also been refined to increase the amount of oil that can be extracted. Modern rigs can drill faster, further, and more accurately than their predecessors. The process of hydraulic fracturing is being split up into more "stages", allowing effort to be focused more precisely on oil-bearing rocks.
Innovations using the latest computing and communications technology, including remote operations, are also starting to be used more widely. Schlumberger, the oilfield services group, says that in 2014, 13 per cent of jobs it worked on at US onshore wells were supported by technical experts watching from its Houston campus. By 2017, that was up to 31 per cent.
Activity has also shifted towards the more productive areas. The two regions where the shale oil industry began were the Eagle Ford shale of south Texas and the Bakken formation of North Dakota. Today it is the Permian Basin of west Texas and eastern New Mexico. The numbers of rigs drilling oil wells in the Eagle Ford and the Bakken are still well below their 2014 peaks, but in the Permian it is at a record high.
The Permian is a complex formation, with layers of shale and other rocks, and multiple oil-bearing zones "stacked" on top of each other. Five years ago, companies were still drilling quite a few simple vertical wells there, punching holes into the oil-bearing layers. Today the great majority of the new wells are horizontal, running through the layers to expose a greater amount of oil-bearing rock, which makes them much more productive.
"Even just since 2013-14, it's been a huge change," says Joseph Triepke of Infill Thinking, a research firm. "Today the Permian is busier than ever; it's like oil was a hundred bucks again."
The result has been spectacular growth in US oil output. The US has overtaken Saudi Arabia as a crude producer, and is on course to pass Russia to become the world leader this year or next. Even the habitually cautious International Energy Agency was moved to describe the recent surge in US oil output as "colossal", adding 846,000 barrels a day in just three months.
Long-suffering investors in shale remain jumpy, alert for any indication that the industry may be faltering. Last week Houston-based Carrizo Oil & Gas reported problems including more water than it had expected being produced along with its oil in the Permian, and a cut in the expected recovery from its wells in the Eagle Ford. Its shares dropped by 18 per cent.
In the latest earnings season for the US E&P companies, there have been several such stories of disappointments and difficulties. But at the same time, many companies are predicting strong production growth and a healthy financial outlook.
Concho Resources, a leading producer in the Permian, said it expected to be able to increase its production by 20 per cent per year on average out to 2020, while covering all its capital spending from its cash flows so long as oil prices stay "in the low to mid $50s".
Pioneer Natural Resources plans oil production growth in the Permian of 19-24 per cent this year, and expects to be able to cover its capital spending from cash flow with oil at $58. RSP Permian said that for 2019 and beyond it expected production growth of 30 per cent, "while generating significant free cash flow" above capital spending.
Simon Flowers, chief analyst at Wood Mackenzie, argued recently that "all the stars seem aligned for Tight Oil Inc. to generate positive cash flow in 2018, two years earlier than we predicted".
Those projections might seem over-ambitious, were it not for the fact that the industry has already made remarkable progress. Year after year, production from shale wells has been increasing, indicating that productivity is still rising, according to Trisha Curtis of Petronerds.
"Geologically and technically, there is plenty more running room," she says. "I am confident they can increase productivity further."
It looks as though the only thing that could really put a brake on the industry's growth would be another collapse in prices like the one in 2014-16.
"It's a really competitive market, and what the market encourages companies to do is to keep boosting production until it's no longer profitable for them to do so," says Philip Verleger, an energy economist.
"If prices stay at these levels, it's up, up and away."

© The Financial Times Limited 2018. All Rights Reserved.
Not to be redistributed, copied or modified in any way.