Commodity assets under management at highest in 4 years
By Emiko Terazono in London | December 11, 2017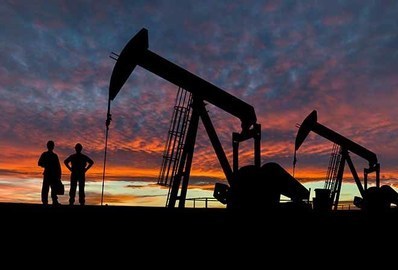 A rising oil price and robust global growth has helped drive the amount of money invested in commodities to the highest in more than four years, according to Citigroup.
Assets under management within commodities reached $445m in November, up by almost a quarter from a year ago, the US bank estimates, as retail and institutional investors poured funds in.
This year's growth in retail and institutional assets in commodities follows large flows in 2016, when the asset class saw the first net inflow since 2012.
Some forecast that strong economic growth over the next two years will sustain further appetite for commodities.
An upward trend in the oil price has been key. Brent, the international oil benchmark, has risen 14 per cent since January, and is above $60 a barrel for the first time in two years, thanks to steady demand and supply curbs implemented by Opec and non-Opec countries.
Oil's "backwardation" — in which crude for immediate delivery is trading higher than forward prices — has made it attractive for investors to hold "long" or bullish positions. This structure allows investors who are rolling over their positions to sell their holdings at a higher price and buy back at a lower price.
Strong Chinese demand has helped industrial metals outperform other commodities for most of 2017. Beijing's decision to prioritise cutting pollution has placed restrictions on mines and smelters for many key metals and minerals, including steel and coal.
Meanwhile, high expectations of demand for electric vehicles and metals used for batteries has lifted the price of copper, nickel and cobalt. Copper is up almost 20 per cent since the start of the year, trading at $6,585 a tonne, after rising above $7,000 in October.
This year's rally in many commodities has left others increasingly cautious, warning that the market is not in the grips of another commodity "supercycle" fuelled by strong growth in China, which drove several commodities to record highs last decade.
Analysts at Barclays said that despite supportive factors underpinning the copper market, "we remain cautious on prices from here and believe that demand will cool in 2018 as the buzz from China's credit stimulus subsides and new mine supply comes online".
Citi cautioned that commodity AUM may peak over the next few months. The bank's analysts are bearish about Brent and its US counterpart West Texas Intermediate in the second half of 2018.
Since crude oil is the largest component of the leading commodity indices, this could weigh on them. "Deferred 2018 and calendar year 2019 balances should paint a more bearish hue," the bank said.

© The Financial Times Limited 2017. All Rights Reserved.
Not to be redistributed, copied or modified in any way.