Emerging markets become more able to withstand a crisis
By James Kynge | November 04, 2018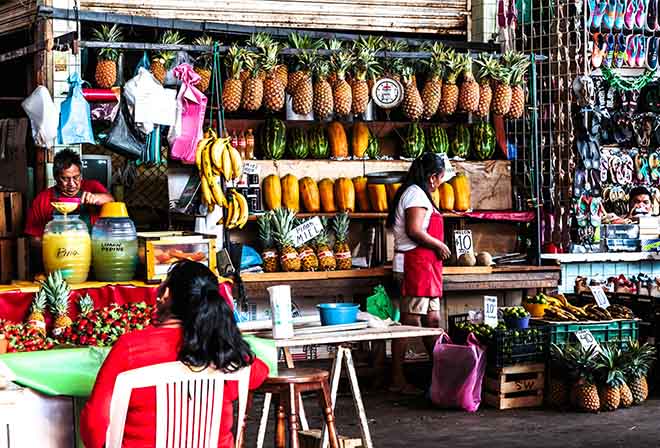 The frequency of crises in emerging market economies has declined from eight to 10 per year in the 1980s and 1990s to two to four per year more recently as the finances of developing nations have become more robust and sophisticated.
However, the biggest risk stalking the asset class comes not from a national crisis, but a sharp slowdown in the Chinese economy, according to research from Capital Economics.
Several steps taken by developing countries to insulate themselves from risk have limited the potential for contagion from the two current crises in Argentina and Turkey. Over the years, they have ditched currency pegs in favour of floating exchange rates, inflation has been brought under better control, fiscal policy is generally more disciplined, financial regulation has improved and much more debt is issued in local currencies.
In addition, they have pared back vulnerability to a squeeze on their foreign debts. As the chart shows, the ratio between countries' external financing requirements and their foreign exchange reserves is far lower these days than during the Latin American crisis of 1982 and the Asian crisis of 1997, according to Capital Economics.
This means they are on average much better able to pay off foreign debt, even if the value of their own currency is falling against the US dollar. Even Turkey and Argentina — which have suffered tumbling currencies and financial turmoil this year — are better able to repay foreign debts with their hard currency reserves than the countries caught in the Latin American and Asian crises had been.
"The risk of a rerun of the 'classic' EM crises of the 1980s and 1990s is low," said William Jackson and James Swanston, authors of the Capital Economics report.
But if the next EM crisis is unlikely to emerge through the classic agency of a hard-currency debt squeeze, then where do the big risks lie? Capital Economics suggests a focus on China and the potential that its growth trajectory could experience a "hard landing."
Policymakers in Beijing are grappling with the slowing Chinese consumer economy and the drag from the trade war with the US. The country's economic growth eased more than expected in the third quarter, and figures last week showed factory output fell to its weakest level in more than two years in October.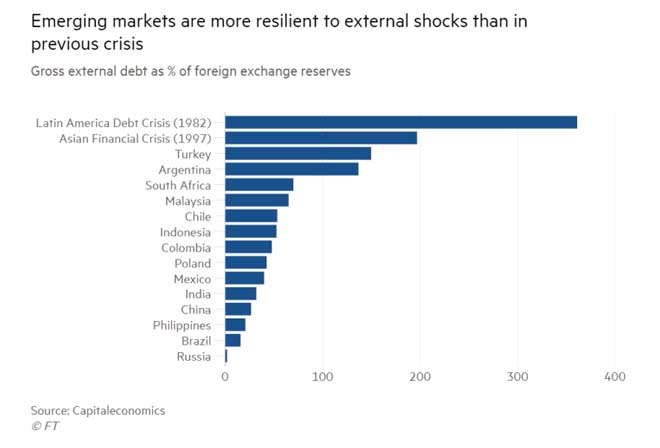 © The Financial Times Limited 2018. All Rights Reserved.
Not to be redistributed, copied or modified in any way.