Foreigners lured by yield warm to China's untapped bond market
By Gabriel Wildau in Shanghai | April 04, 2018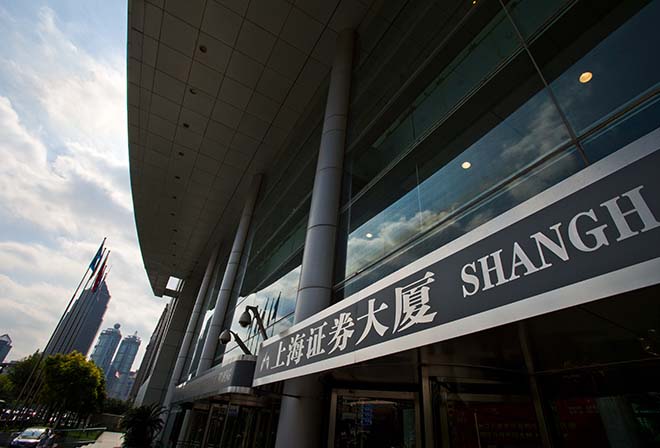 Foreign investment in China's vast domestic bond market has soared , making the country an outlier amid the bond rout roiling other emerging markets. 

China took landmark steps from 2016 to open its bond market — the world's third largest behind the US and Japan — but foreign investors were initially wary. The opening measures occurred during a period of renminbi depreciation, when Chinese regulators were also clamping down on capital outflows. That raised fears that foreigners, once in the market, could find themselves unable to exit.
Those concerns have faded. The renminbi has stabilised, capital flight has subsided, and regulators have grown more relaxed about permitting outflows. That has allowed investors to refocus on the attractive yields available on Chinese debt. 

Foreign ownership of Chinese onshore bonds reached Rmb1.36tn ($214bn) at the end of March, an increase of more than 60 per cent from a year earlier, according to People's Bank of China data. 

Foreign investors purchased a net Rmb174bn of Chinese government bonds this year through April, clearing house data show, nearly four times the net purchases of the Chinese commercial banks that have traditionally dominated the market. 

Yet foreigners still own less than 2 per cent of the Rmb77tn in outstanding notes in China's onshore market, leaving plenty of space for growth. 

Inclusion in major global bond indices would be the biggest catalyst for inflows, analysts said, since exchange traded funds that passively track such indices would be forced to buy in. The three most influential global bond indices could eventually generate foreign inflows worth $286bn, Standard Chartered estimated. 

Much as MSCI did when it admitted China stocks to its widely tracked emerging markets equity index, bond trackers should make their decisions primarily based on how easily foreigners can buy, sell and hedge in the Chinese market. Most believed China now met the basic criteria. 

The following is a timeline of China's recent bond-market opening measures and expectations for when further indices may add China to their tracking baskets.

—–

The story so far . . . 

February 24, 2016 — People's Bank of China opens a channel for most types of foreign institutional investors to access the country's interbank bond market, where more than 90 per cent of debentures trade. Unlike previous programmes, the new scheme requires no prior approval and is not subject to quota restrictions. 

February 27, 2017 — China grants foreign investors access to its onshore currency derivatives market, enabling them to hedge foreign-exchange risks from investment in renminbi bonds. 

March 1, 2017 — Bloomberg declines to add Chinese bonds to its flagship Bloomberg Barclays Global Aggregate Bond Index. As a compromise, the group spins off a parallel index that includes China, while keeping the existing flagship unchanged. The impact is minimal because the newly created index is not widely tracked. 

March 7, 2017 — Citigroup follows Bloomberg's path, keeping its flagship World Government Bond Index unchanged but creating a new WGBI — Extended Index that includes China. Citi also adds China to three less influential indices: the Emerging Markets Government Bond Index, Asian Government Bond Index and the Asia-Pacific Government Bond Index. Two months later, Citi sells its bond analytics business to the London Stock Exchange and its FTSE Russell indexing unit. 

July 3, 2017 — China launches a scheme to let foreign investors buy into the domestic interbank market through the Hong Kong stock exchange. The Bond Connect programme streamlines foreign access to the market because it does not require investors to set up a domestic account in China. 

November 9, 2017 — The central bank expands risk hedging tools available to foreigners, allowing foreign institutions to trade interest rate swaps, bond forwards and forward rate agreements.

March 28, 2018 — After rejecting Chinese bonds a year earlier, Bloomberg announces it will add China to its Global Aggregate Index in phases from April 2019. In its announcement, Bloomberg declares that the renminbi is now "freely tradable, convertible, hedgeable and free of capital controls". China has a weighting of 5.5 per cent, which may spark $107bn in inflows, Standard Chartered estimates. 

Looking ahead . . .  

Late Q2 or Q3 2018 — JPMorgan Government Bond Index — Emerging Markets, a widely tracked index, will conduct its yearly assessment. Chinese bonds are already on its watch list. China's index weight is likely to be 10 per cent, which would generate $20bn in inflows, Standard Chartered estimates. 

Q4 2018 — FTSE Russell will conduct its annual assessment of its review of the World Government Bond Index. If China is added at the expected weighting of 5.3 per cent, it would generate the biggest inflows of all — an estimated $159bn. This index also has the highest hurdles, with no new market admitted based on capital market liberalisation criteria since it was launched in 1984. The only additions have occurred due to ratings upgrades.


© The Financial Times Limited 2018. All Rights Reserved.
Not to be redistributed, copied or modified in any way.