The hopes and fears around bond ETFs
By Mary Childs and Joe Rennison, Financial Times | December 21, 2016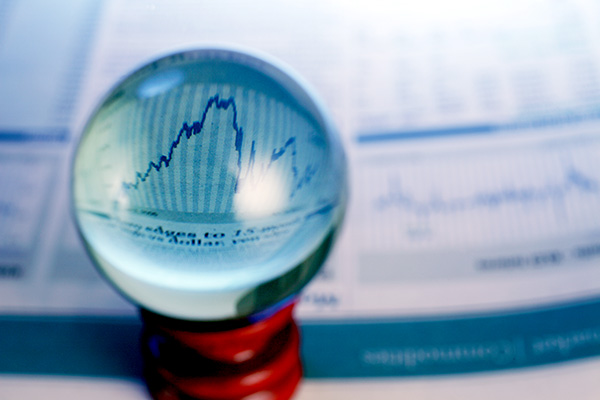 You only need to look back to the tumultuous November in markets to see the growing significance of exchange traded funds that track bonds.
While a bond from brewing behemoth Anheuser-Busch claimed the crown of being the most heavily traded corporate debt security last month, those volumes were dwarfed by bond ETFs. The average daily volume of $72.5m for the Anheuser-Busch bond paled by comparison with the 15.9m contracts, or about $1.3bn, that changed hands in BlackRock's iShares high-yield, HYG, ETF.
The gravitation of the fixed-income market towards the passive investment strategy that underpins ETFs is, in one way, merely an echo of the popularity they have achieved across other asset classes. However, while clearly in growing demand, there are bond investors who worry that ETFs - which are designed to provide liquidity for investors - will exacerbate any downturn in the bond market of the sort that unfolded in 1994.
With Donald Trump having already rattled the bond market, the role of bond ETFs is likely to draw more interest and scrutiny in 2017.
Assets in fixed income ETFs have jumped tenfold from about $60bn in 2007 to more than $600bn by July, according to ETFGI data. While still a fraction of the $8tn corporate bond market, the ETFs are traded far more heavily and that, for their advocates, is a key part of their appeal to investors and role in the overall market.
Bond ETFs are "adding liquidity, sharpening price discovery and reducing pressure on banks' balance sheets, especially under stress", BlackRock executives Mark Wiedman and Richie Prager wrote in the FT.
That's echoed by some banks. For investors that want broad exposure to the corporate bond market, it's easier to buy one heavily traded ETF than try to source multiple, less frequently-traded bonds, says Kathryn Sweeney, global ETF product manager at Goldman Sachs. And bond fund managers say dealers are more willing to trade ETFs during periods of stress.
Gibson Smith, former chief investment officer of fixed income at Janus Capital, says this view does not add up.
If bond prices decline viciously, so the sceptics' argument runs, investors will rapidly sell their shares in bond ETFs, thereby deepening the sell-off and compounding wider market volatility.
However, bond ETFs have so far functioned in market corrections, including the recent bout of bond selling that intensified in the wake of Mr Trump's victory in the US election.
"Everything was orderly," says Robert Smith, chief investment officer at Sage Advisory Services.
Yet there remains the risk that during severe periods of extreme stress in markets, the price of a fixed income ETF could deviate sharply from the bonds on which it is based. This is a consequence of the fact, when it comes to corporate bonds, shares in fixed-income ETFs trade far more frequently than the underlying securities.
"There are times there when the tail wags the dog and the ETF becomes the pricing vehicle for bonds when in normality the bond should price the ETF," argues Eric Pollackov, global head of ETF capital markets at Invesco PowerShares.
That could prove a shock for retail investors that can trade corporate bonds through ETFs.

© The Financial Times Limited 2016. All Rights Reserved.
Not to be redistributed, copied or modified in any way.