How the promise of electric power could transform aviation
By Peggy Hollinger in London | September 18, 2018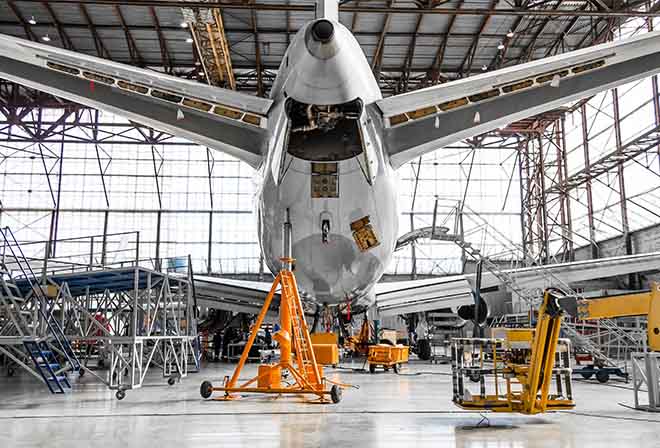 Airbus thought it was about to make aviation history. When the company's battery-powered E-Fan aircraft lifted into the air with barely a sound on a summer day in 2015, a cheer went up from those on the ground at Lydd airport in southern England. Just over a century after Louis Blériot made the world's first aeroplane flight across the English Channel, an electrically-powered crossing was on its way into the record books. 
Except, it was outsmarted. After hearing of the Airbus plan, a French stunt pilot had taken off in his own small aerobatic e-plane a few hours earlier and crossed the channel from the other direction. 
Aviation is on the brink of the biggest revolution since Frank Whittle invented the jet engine in 1937. After decades in which jets have been powered by fossil fuels, advances in materials, battery technology and electrical systems are holding out the promise of cleaner, cheaper commercial flight.
Yet in this revolution, the established players in the industry are not guaranteed to retain their positions. Three years after the first trial runs across the Channel, the biggest aerospace companies are racing to bring electrically-powered aircraft to the market — and to stave off competition from a new generation of would-be aircraft manufacturers.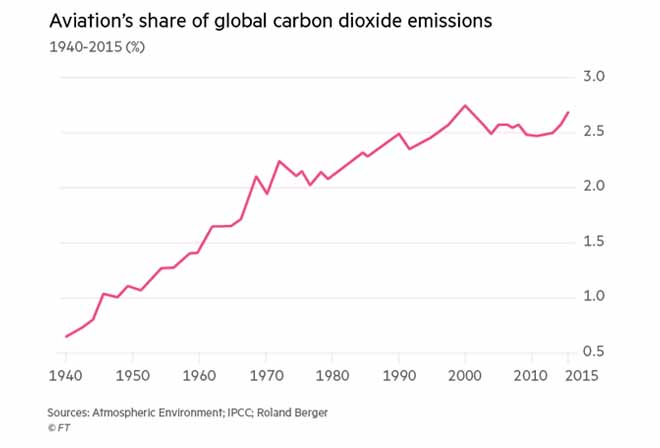 Last year, more electric aviation projects were announced than in all of the previous nine years, according to consultants Roland Berger. Of the 100 in the public sphere since 2009, only 30 per cent come from established players such as Boeing, Airbus, or Rolls-Royce. The rest are start-ups or new entrants to aerospace, and those are only the ones that have gone public. 
"Those that have been announced are probably just the tip of the iceberg, especially in China," says Robert Thomson, aerospace partner at Roland Berger. "So much information about this is so closely held. Even in the western world many of the announcements have been forced [after projects were leaked]."
In this new era of electric aviation, the market will not just be for so-called flying taxis — small vehicles carrying a handful of passengers over very short distances. A growing number of projects are focusing on the potential for regional aircraft carrying dozens of passengers with ranges of up to several hundred miles — with the larger aircraft aiming at 100 passengers. 
Limitations to electrical systems mean that for the foreseeable future these aircraft will mainly be hybrids, combining traditional gas turbines with power from on-board generators. But even hybrids will enable designers to reimagine the modern aircraft. Instead of jet engines hanging off a wing, multiple motorised fans could be distributed across an aircraft, offering a new canvas for designers to dream up more aerodynamically efficient and potentially safer vehicles. 
Without the roar of big turbines to wake residents on take-off, airports might be able to operate virtually around the clock or even closer to urban areas, with less noise pollution. There may still be noise on approach, but this can be alleviated by descending at a steeper angle. 
The revolution will not just be in the way people fly or the aircraft's design. Electric aviation could also upset the aerospace hierarchy, undermining the business models of leading engine makers such as Rolls-Royce and General Electric. 
The possibility of using a smaller gas turbine to drive a generator — providing power not just for thrust but for on-board functions such as air conditioning — means that propulsion may no longer be a distinct system, separate to other power-consuming functions. It is likely to be integral to the very fabric of the aircraft, demanding expertise in electronics and systems that may go beyond the core skills of existing aero-engine makers. 
So who will be better placed to claim the value from integrating an electric or hybrid electric system into an airframe — the traditional gas turbine maker, electrical systems specialists or the aircraft makers themselves? 
"Definitely the distribution of the value in an aircraft will change," says Frank Anton, head of eAircraft at Siemens, which has been testing electric and hybrid-powered aircraft for several years. "From a technical point of view, there will be reasons to change how integration is done and which systems are to be considered just components, as opposed to complete systems." 
Mark Cousins, the Airbus executive in charge of flying prototypes, says: "Being a gas turbine maker is no longer enough."
While this battle is being fought, pressure on the industry to resolve its growing emissions problem is intensifying. Air travel accounts for 2 per cent of global emissions. But with air traffic doubling every 15 years, aviation emissions are increasing by 4.5-6 per cent a year, according to the EU's Clean Sky public-private research partnership. Roland Berger estimates that aviation emissions could reach 10 per cent of the total by 2050. 
The EU's Flight path 2050 programme calls for a 75 per cent reduction in carbon emissions per passenger kilometre by 2050. But without electric technology those targets will be missed, says Ric Parker, Clean Sky chairman. 
"It has to be a major part of that equation. Otherwise we fall a long way short," says Prof Parker, who believes the next Clean Sky programme will focus on electric aviation. "You can argue that aviation can make up the gap by carbon trading . . . but that is just pushing the problem off somewhere else." 
The dream of electric flight is not new. The French adventurer Gaston Tissandier became the first aviator to fly an electrically-powered vehicle when he attached a Siemens electric motor to an airship in 1883. But the puzzle of how to make a battery and the accompanying electrical systems powerful and light enough to propel a passenger aircraft has confounded aerospace engineers ever since. 
The difference now is that the push for electric cars is driving such improvements in batteries and systems that what once seemed impossible in commercial aviation may now be within reach — at least in a hybrid form and for shorter flights of up to 1,000 miles, perfect for many of the routes flown by low-cost airlines. 
"We see electric aviation as a matter of when it will happen, not if," says Chris Essex, head of fleet and procurement at EasyJet, Europe's second-biggest low-cost carrier by passenger numbers. 
EasyJet is advising Seattle-based start-up Wright Electric on its plan for an electric aircraft seating about 120 passengers. Israel's Eviation is also pursuing an all-electric nine-seater that it says will fly routes of up to 650 miles by 2021. 
But they are outliers. Even with recent improvements in the storage capacity of batteries, there are fundamental constraints on flying bigger passenger aircraft using wholly electric systems. 
"Batteries have an energy density 60 times less than kerosene [jet fuel]," says Stéphane Cueille head of innovation at Safran, the French aero-engine maker which this year ran its first ground test of a distributed hybrid-electric propulsion system. "Even if you multiply the current density by five — beyond what labs say we can achieve in future — you would need 180 tonnes of batteries to fly an A320 single aisle aircraft more than 3,000 nautical miles. The aircraft's take-off weight is only 80 tonnes, so that gives you an idea of the challenge." 
As in the car industry, hybrid technology will be the stepping stone. Airbus has teamed up with Siemens and Rolls-Royce to develop a commercially viable 50 to 100-seat hybrid electric aircraft that it wants to enter service by the 2030s. Boeing, meanwhile, is bolstering its own research with stakes in start-ups such as Washington-based aircraft developer Zunum and battery group Cuberg. Last year it acquired Aurora Flight Sciences, which has worked extensively for the US government on electric and autonomous aviation.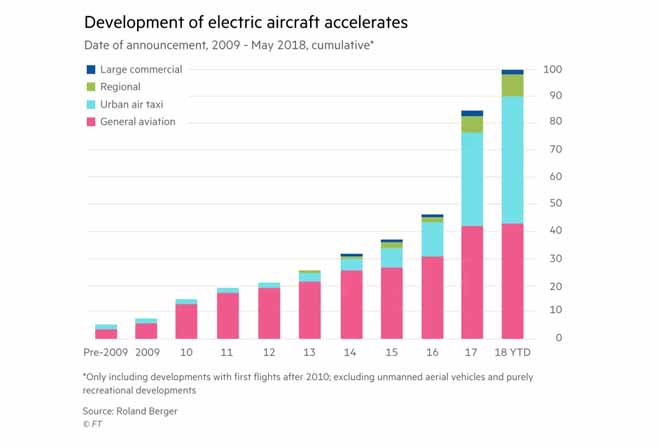 But even hybrid systems will have to advance significantly to be competitive with conventional aircraft. Batteries and fuel cells are still too heavy, and the heat generated by cables and other components needs to be resolved. There is also a greater risk of electrical fires when using higher voltages in the thinner atmospheres where aircraft operate. Finally, power loss across the stages of a hybrid system means that gas turbines remain far more efficient. 
Nevertheless, the Norwegian government is so confident that the problem will be resolved in the next decade or so that it has pledged to make all domestic aviation electrically powered by 2040. The goal is not as far-fetched as it might seem. Norway's many fiords mean that air travel is often more efficient than going by road. Its shortest flight route takes just 12 minutes, but the journey would take several hours in a car. 
Wideroe, Norway's biggest airline, will start replacing its fleet of small Bombardier Dash 8 aircraft from about 2025 and intends to begin the transition to electric aviation. "We think it is possible to drive down the average seat cost by about 30 per cent," says chief executive Stein Nilsen. Not only will the airline be able to reduce its dependence on costly jet fuel, but maintenance costs could be lower as electrical systems will have fewer mechanical parts to wear out.
The plan has attracted the interest of both Airbus and Zunum, which have met Norwegian government officials. But they and others are also closely following initiatives by Avinor, the country's airports operator, which has been working on its electrification plans for the past three years. 
Infrastructure remains one of the biggest challenges to electric aviation, say airlines. "The ability to charge batteries, how to carry out support on the ground and what that means for the utilisation of assets — there are some big unanswered questions. Airports have to think through this route," says Mr Essex. 
Dag Falk-Petersen, chief executive of Avinor, says there are incentives for airports to move quickly. "The grid companies are saying that if we can be the storage area we can sell electricity in low peak hours and night-time. It could be that we will actually make money on it," he says. 
Until others begin committing to electric aviation, however, there is still uncertainty about how the commercial market will develop. Zunum estimates the market for regional aircraft carrying up to 100 seats is currently worth as much as $1tn. But Boeing and Airbus executives say the limitations that weigh on hybrid and electric aviation make clear forecasts of market potential difficult.
Moreover, neither airlines nor passengers will want to pay more for the privilege of flying electric, says Naveed Hussain, vice-president of aeromechanic technology at Boeing. 
"It will not come online unless it . . . works for a large number of routes that would justify the investment," he says. "The business case would have to close on large numbers of aircraft and . . . it would be difficult if our customers have to pay more." 
There are other reasons for caution. The Boeing 787 is the world's most electrified aircraft after replacing several hydraulic systems with electrical ones. However, the battery fires that plagued the aircraft in its early years have not been forgotten. 
Also, this year two people died when a Siemens electrically-powered test aircraft crashed in Hungary. Although initial findings suggest the electrical system was not at fault, the crash was a tragic reminder that this technology is still untested at scale. 
The industry is proud that flying remains one of the safest modes of transport despite the rapid growth in traffic. Last year there were no fatal accidents in a commercial passenger jet. No one wants to see the next aviation revolution tarnish that record, says Paul Stein, chief technology officer at Rolls-Royce. The focus will continue to be on safety and reliability, and that means the technology will take time to mature. 
"We are on a long journey," he says. "We must not degrade reliability from where we are today."

© The Financial Times Limited 2018. All Rights Reserved.
Not to be redistributed, copied or modified in any way.