Hungry savers should choose simplicity when perusing menu of ETFs
By John Ford, Financial Times | November 07, 2016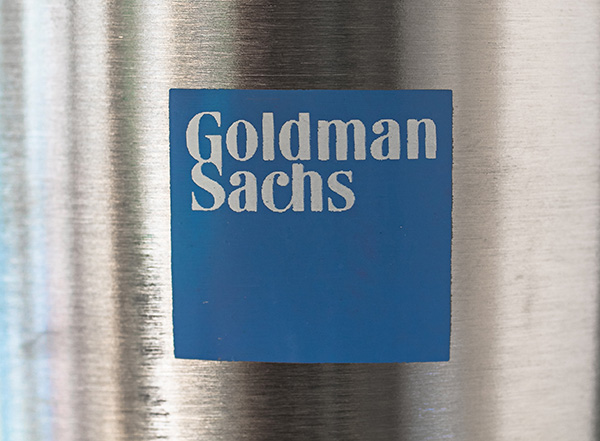 Exchange traded funds are supposed to be the ready meals of stock market investment. Designed to give retail investors access to a menu of stockpicking strategies, they should in principle share many virtues with the humble "boil in the bag" chicken curry or pre-packaged prawn provencal dinner. Not only easy to understand and composed of sound ingredients, they should also be, at least relatively speaking, fairly cheap.
As the ETF world has grown, however, not all funds have stuck with these nourishing characteristics. Hard to understand "black box" strategies have imbued some ETFs with Alice Through the Looking Glass like levels of complexity. Supposedly low volatility funds turn out to be stuffed with high-risk financial products.
Few, however, are odder than the Goldman Sachs Hedge Industry VIP ETF unveiled last week. This is designed to track the US bank's own so-called Very Important Positions index - essentially a list of the stock bets that appear most frequently among the bullish plays in big hedge funds' portfolios. Investors then tag along behind these masters of the universe, dutifully copying their positions.
The ETF is supposedly a good deal because buyers are just paying 45 basis points per annum for the privilege. While that is more than the customary ETF price tag, in the marketing lingo it is a bargain. It gives the buyer a taste of the hedge funds' so-called "secret sauce" without being stuck with their full "2 and 20" bill.
But what on earth do investors think they are getting for their money? The Goldman ETF is reading off a list and copying someone else's stock trades some weeks after they have been made.
At best, that is a very pedestrian stratagem. It cannot by definition be a way of mirroring the underlying hedge funds' investment performance. What you are doing is buying stocks after they have started rising and selling them after they have fallen. That approach naturally squeezes returns.
Then there is the question about what the ETF holders are copying. While Goldman talks about these picks as "high conviction" trades, many are likely to be components of wider investment strategies.
ETF holders are simply getting exposure to the long part of a bet that hedge funds have entered into. It is far from the same thing as having a piece of the whole underlying play.
At best, the ETF is mainly taking advantage of the momentum the hedge funds are creating, pushing up share prices as their big purchases suck in others behind them.
For all its many shortcomings, that is not a completely daft strategy, at least from the ETF manager's perspective. It is one that many intermediaries employ in the hope of avoiding the cardinal sin of underperformance. But it is one that is also risky, being prone to sharp snap backs should sentiment change.
When the herd gallops smartly for the exits, such an ETF could take some pretty nasty losses. Indeed, taken to its logical conclusion, the whole structure might end up resembling nothing more than a giant put option, written by the unwitting ETF holders and available for grateful hedge fund managers to hit.
To be fair, some of these shortcomings may have already occurred to investors, driven home by the recent souring of sentiment towards the wider hedge fund sector.
A number of big funds, such as Visium and Perry Capital, have closed, and many have received large redemptions, particularly from US public sector pension schemes disillusioned about high costs and uninspiring performance.
After a long climb, sector-wide assets under management have stalled at about $3tn. That has had a knock on effect on the existing hedge fund "replicators" such as Global X's Guru Index ETF and AlphaClone's Alternative Alpha fund. Surging net outflows have reduced the size of both by more than half in the past 12 months, according to ETF.com.
It is worth asking whether such products are ever appropriate for the pension plans of retail savers. Momentum -based strategies and high levels of secondary trading may be great ways of rewarding intermediaries. But they are less satisfactory when it comes to delivering a respectable income for those saving for retirement.
As with supermarket cuisine, savers might do better to stick with simplicity and wholesome ingredients, while spurning the dubious joys of the replicator's banquet. This is one fricassee of squid that is better left in the packet.

© The Financial Times Limited 2016. All Rights Reserved.
Not to be redistributed, copied or modified in any way.