Jay Powell: a safe pair of hands takes over the Fed
By Sam Fleming | November 03, 2017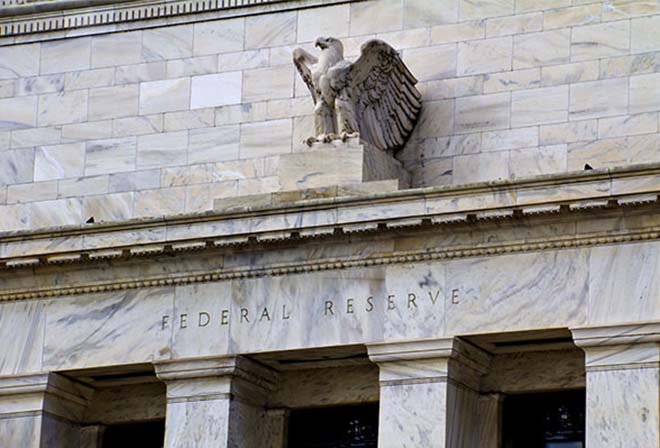 Jay Powell was on his mountain bike tearing around the wilderness of Crater Lake, Oregon, in August as deliberations over the future leadership of the US Federal Reserve were heating up back in Washington DC. As he careered down vertiginous descents through a landscape marked by forest fires, Mr Powell hardly conformed to the cautious and sedate image of the risk-averse central banker.
The policymaker will need that steel again now as he prepares for the most powerful job in global economics. Mr Powell, once a long-shot for Fed chairman, on Thursday stood behind Donald Trump in the White House's Rose Garden to be introduced to the world as the successor to Janet Yellen.
The 64-year-old is being widely portrayed as a continuity candidate for the Fed job — a safe pair of hands whose ascendancy has an almost routine air about it. But his elevation is remarkable in many respects. A lawyer by training, he is the first non-economist to become chairman since the brief and unsuccessful reign of G William Miller in the late 1970s. Unlike John Taylor, Mr Powell has no economic models named after him. Indeed, his central banking experience spans only five years.
Many of Mr Trump's acolytes had expected the president to insert an iconoclast into the Fed to shake up monetary policy and take on its powerful staff. Instead Mr Trump settled upon a consummate Washington insider, born and educated locally and bristling with establishment credentials.
Known for his dry humour, down-to-earth manner, and formidable work ethic, Mr Powell is unusual in having navigated the Washington snake pit while acquiring few, if any, enemies. He will need to draw heavily on his personal and political skills as he prepares to defend the Fed's independence in a Congress where many Republicans are deeply suspicious of its power and reach.
"He is a brilliant consensus builder, which will serve him well as the chair," said Douglas Rediker, a former US representative to the International Monetary Fund who knows Mr Powell. "This city can be a very sharp-elbowed place, but you would be hard-pressed to find anyone who says anything negative about working with Jay or being around him."
The son of a lawyer, Mr Powell went to Princeton to study politics and then to law school at Georgetown. At Princeton he indulged a love of guitar that stayed with him throughout his life. About a decade ago, he could briefly be found playing in a group called the Moneypennies, so-named because some of its members were connected to the intelligence community. The band's rare public performances were fundraisers for families of fallen agents.
Mr Powell met his wife Elissa Leonard, a film-maker, in the early 1980s through his sister, who was her housemate. The two were married in 1985 and now have three children. Mr Powell spent his first full spell in government at the Treasury during the administration of George HW Bush. There he was quickly hit by the cold blast of a financial crisis, when Salomon Bros circumvented Treasury auction rules in a scandal that could have felled the bank.
Mr Powell went on to make his fortune in private equity, heading the industrial company team of Carlyle, overhauling firms in fields including soda bottling and laminates. He re-emerged in policy circles in 2010 as a specialist at the Bipartisan Policy Center, a think-tank where he was a key voice during the 2011 debt-ceiling debate.
Mr Powell was nominated as a Fed governor in 2011, as part of a bipartisan pairing with Jeremy Stein, a Harvard academic. Mr Stein recalls the two men being brought into the Fed for an initial briefing, an event that felt akin to the first day of school.
"We sat down for our induction and I looked over and thought he looked like a private equity guy — with a better suit than me, better shoes, better hair," said Mr Stein. "But he immediately trashed the stereotype. He is not even remotely arrogant: he is curious, he is incredibly collegial, and he was there to learn."
Mr Powell spent his first year at the Fed working to bring himself up to speed on monetary economics. Former staffers say his attention to detail extended deep into the footnotes of their economic papers.
Under Ms Yellen he has trod a cautious path, never publicly clashing with the chair and sticking to her broadly dovish stance on interest rates. But earlier in his stint at the central bank, Mr Powell was part of a group of governors, including Mr Stein and Betsy Duke, who were uncomfortable with the scale of the quantitative easing under then chairman Ben Bernanke.
Some former staffers look at that episode and wonder if Mr Powell will be more focused on financial stability risks than Ms Yellen. The other key policy question on the horizon is the denuded stimulus toolkit the Fed will hold when it hits the next downturn — and how it will manage the hostility conservative Republicans feel towards QE.
Jon Faust, who worked alongside Mr Powell at the Fed, says that while he does not perceive huge disagreements on policy, this could change if inflation rises well above 2 per cent or the economy heads "sharply south".
If he was feeling those impending pressures as he stood impassively next to the president on Thursday, the unflappable Mr Powell was not showing it.

© The Financial Times Limited 2017. All Rights Reserved.
Not to be redistributed, copied or modified in any way.