Picking Winners from US tax reform isn't straightforward
By Nicole Bullock | October 27, 2017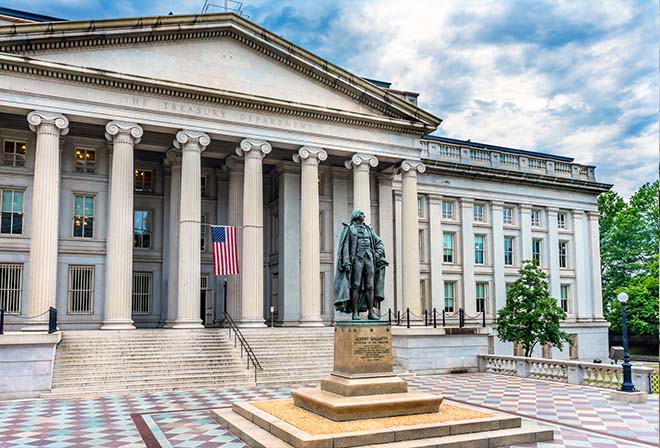 As the first anniversary of Donald Trump's election as president nears, his promise of tax cuts that helped galvanise the US stock market appears to be moving closer to fruition.
The passage of a budget resolution through the House of Representatives on Thursday removed one hurdle to tax reform, sharpening the focus of investors who were last week warned by Steven Mnuchin, the Treasury secretary, that equities would relinquish a "significant" portion of their gains if Congress failed to pass legislation.
However, as the political wheels finally begin to turn in Washington, money managers and strategists are realising that identifying the potential corporate winners — and even relative losers — from any easing of the corporate tax burden is both critical and far from straightforward.
The Trump administration has proposed a cut in the basic rate of corporate tax from 35 per cent to 20 per cent. Mr Mnuchin insisted to the Financial Times this week that there is "no room" for a rate higher than that. Depending on the source, the effective rate for companies in the S&P 500 is seen at about 28 per cent.
Simple arithmetic suggests a drop in the tax rate would be reflected in the bottom line of companies, as investors would be allowed to hold on to more of a corporation's earnings than they could before. Some, like Rob Arnott of asset manager Research Affiliates, endorse lower corporate taxes as "an equivocal good".
"The linkage is clear: if you have lower taxes, it means more for investors and employees and customers and more for reinvesting in new product innovation for future growth," says Mr Arnott.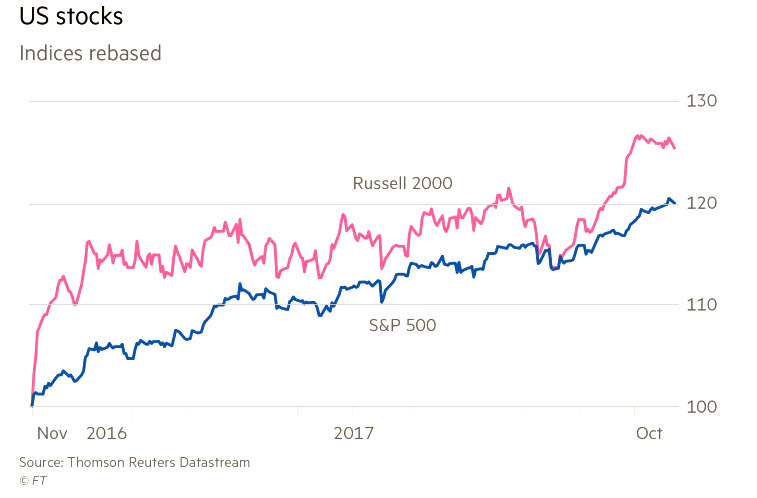 Complicating the challenge for investors in working out how to profit from any tax reform is that some of the more obvious beneficiaries have not outperformed.
The Russell 2000, home to smaller, more domestically focused US companies that typically pay higher tax rates and thus stand to gain more from cuts, easily outshone the S&P 500 between Mr Trump's election and the end of 2016.
But with a gain of just over 10 per cent this year, the small-cap index is trailing the 14 per cent advance in the S&P 500.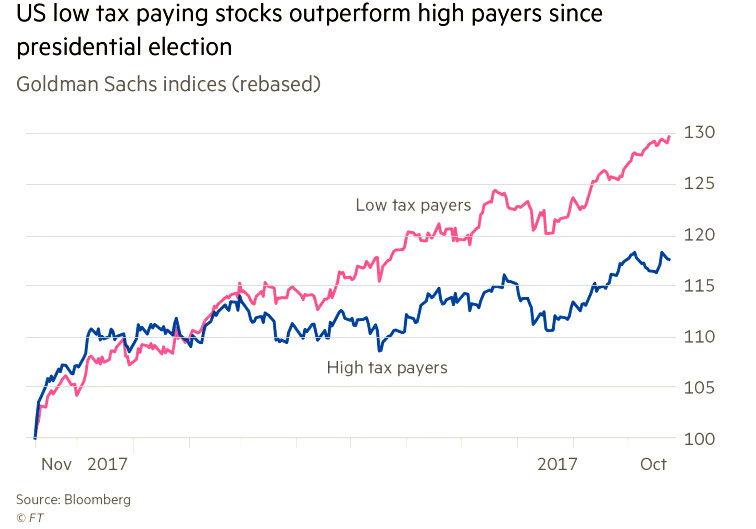 Indices devised by Goldman Sachs of high effective taxpayers, which benefit least from loopholes in the tax code and should gain most from a cut, and low taxpayers still show the latter outperforming this year.
However, Alex Altmann, an equity strategist at Citigroup, says financials will be at the "epicentre" as far as beneficiaries go, particularly if the White House and the Republican-controlled Congress unwind some of the post-crisis regulation of Wall Street.
A broad package of tax reform, including a one-time incentive for sectors such as technology and pharmaceuticals to repatriate their overseas earnings, would buoy demand for equities, because companies would then use some of the money to buyback shares, say equity strategists.
A one-off cut in the tax rate on profits returned to the US would bring back $250bn, strategists at Goldman Sachs estimate, and about $75bn of that would be spent on buybacks.
Joachim Klement, former chief investment officer at Wellershoff & Partners, argues that there is no straightforward historical relationship between lower tax rates and higher earnings.
"Most political events do not leave a lasting impression on financial markets," he notes. "Changes in tax rates, however, are exceptions that prove the rule, albeit not in the way most investors expect."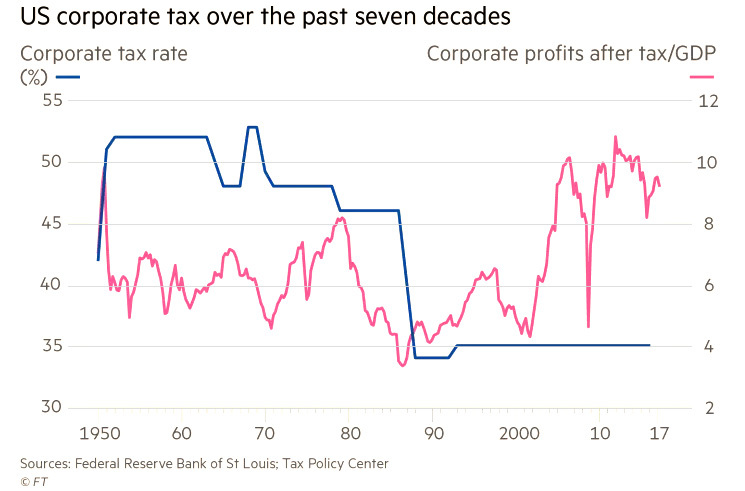 While buybacks are an obvious use for profits repatriated from outside the US, another test for investors is trying to second-guess how companies might use the proceeds of lower corporate taxes.
For companies doing battle in brutally competitive industries such as retail, investors say management teams may use the extra financial wriggle room to cut prices.
"If a company has a windfall to its cash flow, they should look at how to put that cash flow to work to the best interest of shareholders," says David Donabedian, chief investment officer of CIBC Atlantic Trust. "In highly competitive industries where you are fighting for market share, that could go to price competitiveness."
Krishna Memani, chief investment officer of OppenheimerFunds, is doubtful that corporate America will use any proceeds from tax gains to invest in their businesses.
"Companies are not investing now, not because tax rates are too high or financing rates are too high. It is because they think the growth prospects are not high enough for them to get good returns on those investments," he says.
Global capex has not posted an annual rise since 2012, according to Citigroup.
Mr Arnott of Research Affiliates cautions that "picking winners and losers is a bit of a dangerous game because the sausage factory hasn't even begun to weigh in on how to construct this thing".
That will not stop investors trying.

© The Financial Times Limited 2017. All Rights Reserved.
Not to be redistributed, copied or modified in any way.