Smart beta ETFs have hedge funds in their sights
By Robin Wigglesworth, Financial Times | December 20, 2016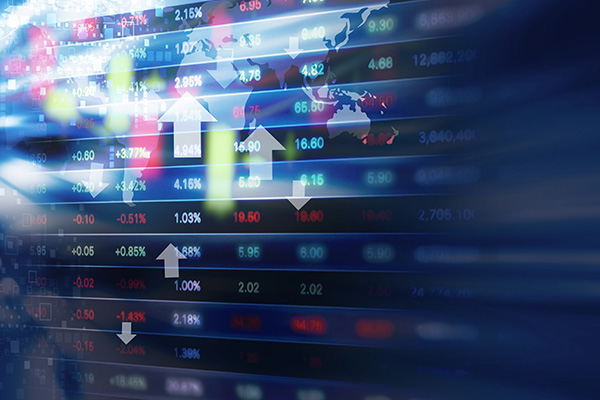 After taking on the mutual fund complex, the passive investment industry's financial engineers are now training their sights on hedge funds. And they are winning.
Traditional active asset managers have been losing ground to their passive rivals that include index funds and exchange traded funds for more than a decade. This year, however, was when hedge fund managers also began feeling the pinch, especially from next-generation "factor" ETFs that seek to actually beat the market at a fraction of the cost.
Historically, markets have been divided into asset classes such as equities, bonds or commodities. Over the years financial academics have sought to boil down the fundamental building blocks of returns, which they call factors. For bonds, it might be a combination of interest rates and creditworthiness, and for a stock it can reflect cheapness, size or volatility.
"A lot of these factors have been housed in hedge funds for years, and we're commoditising it," says Dan Draper, the head of Invesco PowerShares. "We've had the theory behind factors for decades. The ETF is just the technology that allows you to implement it in practice."
ETFs that package up one or more of these factors are called "smart beta", to differentiate them from the beta derived from simply tracking an index like the S&P 500 or the Bloomberg Barclays Aggregate for bonds. And they have proven wildly popular of late, attracting $45bn of inflows globally this year.
There is now about $316bn in smart beta ETFs, and BlackRock - the world's largest ETF provider - forecast earlier this year that the industry would cross the $1tn mark by 2020, and $2.4tn by 2025. In contrast, investors yanked out another $14.2bn from hedge funds in October, taking the provisional outflows for the year to a net $77bn, according to eVestment.
Competition from cheap, passive products is proving particularly painful for equity hedge funds, where some of the more common approaches are more easily replicable in an ETF format than in other asset classes. While most ETFs cannot go short, multi-factor ETFs can replicate much of the performance at a sliver of the cost.
Overall, outflows in long-short equity hedge funds have reached $17.5bn so far this year, according to eVestment. "Long-short and some of the more equity-oriented strategies are materially impaired," says Ray Nolte, a portfolio manager at SkyBridge Capital, a fund-of-funds.
And this could be just the start. Some analysts at banks and investment groups have reverse-engineered the returns of most popular hedge fund strategies, and say they can now replicate many of them cheaply in an ETF wrapper. This "alternative beta" industry is nascent and some analysts think it holds great promise, particularly as they charge far less in fees than traditional hedge funds.
Combined with a long period of poor average performance, this is beginning to beat down hedge fund fees.
The classic hedge fund fee model has been built on the '2 and 20' format - a 2 per cent management charge and a 20 per cent performance fee. While the global average has slipped to 1.63 per cent and 17.21 per cent, according to Preqin, a data provider, the ETF challenge is daunting. Goldman Sachs's new suite of smart beta ETFs costs between 9 and 45 basis points.
"Just from an optical standpoint, it's harder and harder for pension fund trustees to justify paying the '2 and 20' fee structure. In a low return environment, there is a lot of focus on costs," says James Norman, president of Legg Mason's smart beta arm QS Investors.
Nonetheless, some investors, hedge fund managers and analysts stress that the success of many smart or alternative beta ETFs is based primarily on favourable backrests against historical data, rather than live results, and point out that factors can quickly fizzle out or blow up.
A good example of this is "low-volatility", a smart beta craze for most of 2016. A low or minimum volatility ETF buys less volatile shares, based on research that shows how boring stocks actually tend to outperform the stock market over time, and do so with less choppiness - an attractive proposition in the post-crisis era.
But after a strong run earlier this year, the performance of low-vol ETFs has been abysmal lately, as their biggest holdings - stolid, dividend-paying companies such as real estate trusts and utilities - have been pummelled this autumn.
Nonetheless, the passive industry is confident that the story that has played out in mutual funds - ETFs slowly and remorselessly eating into the industry's fees and assets - will be replicated in the hedge fund world.
"We're in the early days for hedge funds, but the trends are very similar," says Andrew Ang, head of factor investing strategies at BlackRock. "Hedge funds are not immune from this."

© The Financial Times Limited 2016. All Rights Reserved.
Not to be redistributed, copied or modified in any way.