Talking with the taxman about pot
By Financial Times | March 21, 2017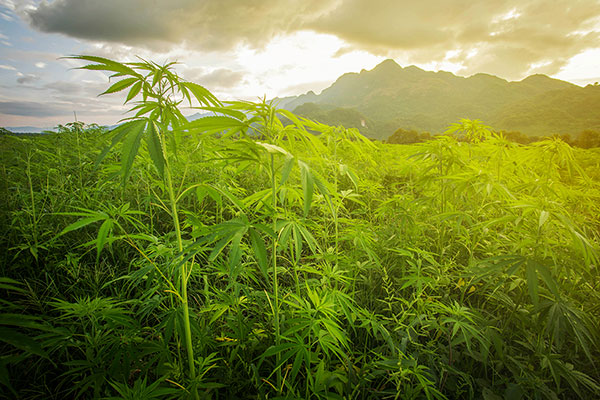 Steve DeAngelo started Harborside, an Oakland, California marijuana dispensary, in 2006 as an act of civil disobedience. Medical marijuana was legalised in the state a decade earlier but federal law, then as now, prohibited its use.
It was a natural stance for Mr DeAngelo, who became an advocate for legal marijuana in the 1970s after a "spiritual" experience with the drug while walking through the woods in Maryland. He and his friends held the first "smoke-in" outside the White House in July 1973.
Now 58, Mr DeAngelo says he is fighting for his company's survival. His adversary is not the Drug Enforcement Administration, but the accountants at the Internal Revenue Service.
His problem: the IRS will not allow him to make standard deductions of routine business expenses such as salaries and rent. While his business is legal in California, Title 280E of the US tax code forbids businesses trafficking in controlled substances from writing off these kinds of expenses. The IRS is auditing Harborside's books from 2007 through 2012, a period in which the dispensary has sold more than $100m worth of cannabis.
"They're trying to tax us out of existence," says Mr DeAngelo, who took the IRS to court last summer. If he loses, he estimates he could face a $15m bill in back taxes, interest and penalties for 2007-12. Last year Harborside had $40m in gross sales. An adverse ruling, he says, "could be crippling".
Harborside is one of several dispensaries under audit by the IRS, and that number is expected to grow as more states legalise marijuana. As of November, 28 states and Washington DC have legalised the use of medical marijuana, while eight of those have legalised recreational use for adults.
The IRS has emerged as a major obstacle for an industry seeking to move out from the shadows. The US cannabis industry has had some victories in recent years, with a Department of Justice policy urging prosecutors to focus their efforts on cartels, and a separate measure denying funds to law enforcement for the prosecution of medical marijuana businesses. That measure is set to expire in April, however.
For pot entrepreneurs such as Mr DeAngelo, there are worries about how President Donald Trump's administration will enforce the federal law. During the election campaign Mr Trump said he was in favour of medical marijuana "a hundred per cent".
But Jeff Sessions, the US attorney-general, said last year that the drug was "dangerous" and "good people don't smoke marijuana". In a February speech, he said: "I'm not sure we're going to be a better, healthier nation if we have marijuana sold at every corner grocery store." A DoJ spokesman says its policy toward enforcement has not changed, but declined to elaborate on future plans for marijuana policy.
Like the rise of legal gay marriage - another major cultural shift that has spread through state referendums - the recent success of the legal pot movement has taken even proponents by surprise. An October Gallup poll found 60 per cent of Americans favour legalising marijuana, the highest level since it began polling on this issue 47 years ago.
Hoping to build on this momentum, legalisation advocates are taking aim at the tax law that is vexing Mr DeAngelo and other pot entrepreneurs. A bipartisan group of four US lawmakers formed a cannabis coalition this year to push legislation to boost the industry by encouraging banks to service the industry - pot companies cannot obtain bank accounts or loans - and to promote medical research of cannabis.
"From banking to housing to taxes to small business to jobs to agriculture, the four of us represent districts that frankly will be damaged and constituents will be hurt because of discrepancy over federal and state laws," said Jared Polis, a Democrat representing Colorado, when announcing the coalition.
The uncertainty over law enforcement has the industry on alert. "I sleep about three or four hours a night," says Mr DeAngelo, who worries about raids.
The IRS did not respond to requests for comment.
While the debate continues, billions of dollars are at stake. State taxes on marijuana have been used to fund construction of public schools and educational grant programmes. In Colorado, $54.2m went to its public schools last year, while in Oregon 35 per cent of tax revenue goes to law enforcement. The Tax Foundation, an independent group, estimates a 20 per cent tax in all 50 states, should cannabis become legalised, could bring in $7bn in revenue.
Cannabis companies pay a federal tax rate of about 70 per cent, compared with 30 per cent for businesses not subject to 280E. Harborside paid some federal tax using a formula identifying expenses that would be disallowed based on 280E.
"It's a huge deal," says Brendan Kennedy, chief executive of Privateer, a company that has invested in cannabis companies. "Depending on what happens at the federal level that entire industry could be a $50bn legally taxed industry or it could go back into the shadows and back into the dark alleys."
Congress enacted section 280E in 1982 after the US tax court allowed a Minneapolis drug trafficker of amphetamines, cocaine and marijuana to deduct as business expenses portions of his rent, his car, telephone and scales. It passed the law at the height of the war on drugs to prevent other drug traffickers from following suit.
Section 280E says no deductions can be taken on "any trade or business" consisting of "trafficking in controlled substances". Under the federal Controlled Substances Act, marijuana is classified as a Schedule I narcotic - along with heroin, LSD and ecstasy - deemed to have no "currently accepted medical use".
The change to the tax code preceded the legalisation of medical marijuana in 1996 when California voted to approve its use. Other states followed and in 2012 Colorado and Washington states took it one step further, legalising cannabis for recreational use.
IRS audits of legal dispensaries reached a tipping point when examiners reviewed the 2002 tax returns of a dispensary called the Californians Helping to Alleviate Medical Problems, or Champ. Mr DeAngelo was friends with the director of Champ and helped raise money for its fight with the IRS.
Champ tapped Henry Wykowski, a New Yorker turned San Franciscan tax lawyer who spent several years at the justice department in its tax division. Champ soon ran out of money and Mr Wykowski worked on the case for free.
"I believe in cannabis," says the tax lawyer, who began smoking marijuana when he attended university. "It all fell in line. It flicked a light switch on," Mr Wykowski says. He went to law school at Tulane University in New Orleans and later worked on the presidential campaign of Jimmy Carter. That took him to Washington DC and led to a job as a tax prosecutor in the justice department.
Nearly a decade later, Mr Wykowski became involved in the Champ case, arguing that a marijuana-selling business can deduct ordinary business expenses for its non-drug related sales. He won, giving the industry a precedent-setting case.
Mr Wykowski has become a go-to lawyer for 280E cases, having taken to trial five of the seven cases against the IRS. Some of his clients have dedicated more floor space to retail sales of bongs or wellness services, hoping to convince the IRS that cannabis itself is just one business line.
Among them is Apothecarium, a medical cannabis dispensary in the Castro district of San Francisco. It has the vibe of a boutique hotel with wallpapered panels and a chandelier. Beyond the reception desk there is a waiting area with menus, a gift shop to buy bongs and T-shirts and an art gallery. Against the walls is a wraparound counter where patients are called to select their product in smokable, ointment or edible form.
When Mr DeAngelo was audited in January 2010 he turned to Mr Wykowski. "We're a good team because he's not afraid to fight and he can afford to do it. I love to fight so that was a volatile mix," Mr Wykowski says.
Mr Wykowski has shifted his strategy. He is trying to persuade the tax court to throw out 280E as it relates to medical marijuana dispensaries. He even hired a linguist from the University of California to argue the meaning of "consists of" in the statute. In court filings, Mr Wykowski argued: "It is not accurate to say that Harborside's business 'consists of' trafficking any more than it would be to say that the Bay Area 'consists of' Oakland or that a symphony orchestra 'consists of' French horns."
In addition to cannabis, Harborside sells shirts, hats and accessories such as rolling papers and lighters. It also offers free services including reiki, yoga and hypnotherapy.
"The overwhelming evidence showed that petitioner's business did not consist entirely of illegal drug trafficking and therefore the business falls outside the reach of 280E," Harborside argued.
In court filings, the IRS says that the phrase "consists of" means a business that "focuses on specific activities and does not exclude businesses that contain additional activities". In other words, a business trafficking in controlled substances falls under 280E even if it has multiple legal business lines.
The IRS says that Harborside's "operations, finances, and business form all show a single business that consists of trafficking in marijuana". Non-marijuana sales account for 0.43 per cent of Harborside's sales revenues in the years under audit, the IRS says.
Some lawyers say Mr DeAngelo's case is a long shot.
"It's a hard slog in any setting to best the government on its interpretation of how tax laws ought to be applied," says Douglas Berman, law professor at Ohio State University. "It's going to be a particularly hard slog on something that is still federally prohibited."
A decision on the Harborside case is expected this year. Mr Berman adds that since marijuana is mostly a cash business there may be some companies that under-report earnings in anticipation of an IRS audit.
Other attorneys think 280E could be defeated on constitutional grounds. As more states legalise, more audits are likely. That could bring more opportunities to challenge the code.
"If we could see different case law develop in different courts and jurisdictions it could be helpful in pushing the IRS position back," says Vincent Guglielmotti, a tax lawyer with Brown Rudnick. "Until then, I don't see any change in the IRS's position. They're winning."
Mr DeAngelo says he preparing for an adverse ruling - including by training his staff on how to deal with a raid by a Swat team.

© The Financial Times Limited 2017. All Rights Reserved.
Not to be redistributed, copied or modified in any way.