The geopolitics of electric cars will be messy
By Henry Sanderson | May 23, 2018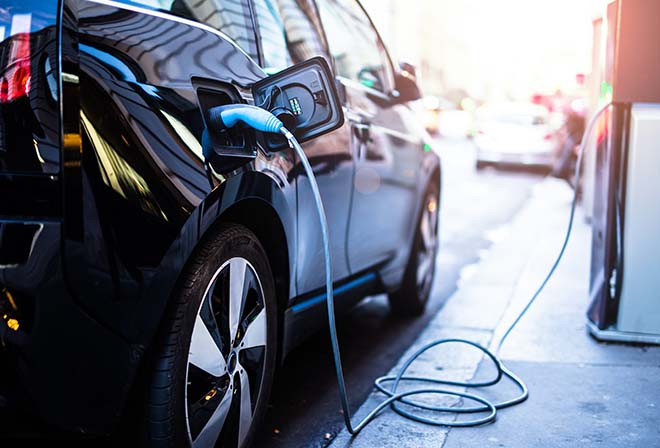 The era of fossil fuels will end. Last year, Britain had its first day without burning coal for electricity since the industrial revolution, and even the largest oil companies say it will be impossible to buy a petrol car by the middle of the century.

Oil has had a leading role in geopolitics over the past 100 years, sucking western powers into an often disastrous dependence on the Middle East.
While black gold, as oil is sometimes known, is not always the overt cause of conflict, it is linked to between one quarter and a half of all interstate conflicts globally between 1973 and 2012, according to a 2013 study by Jeff Colgan of Brown University.
But it would be a mistake to assume that geopolitical tensions will miraculously ease in a future in which renewable energy sources dominate. Building wind turbines and creating lithium-ion batteries requires metals and raw materials from those countries which are blessed, or potentially cursed, with them.

And for some of these commodities, their high concentration in particular parts of the world sharpens the risks.

Take electric car batteries and the Democratic Republic of Congo. The African country accounts for more than half the world's production of cobalt, essential for most electric car batteries.

A clean energy economy will require a staggering volume of metals to be prised from the ground.

For example, Olivier Vidal of the University Grenoble Alpes estimates that to build the infrastructure for clean energy the amount of copper needed amounts to almost half the total mined since 1900.

There is also the real risk that the age of the electric car will generate corporate monopolies, echoing those of Standard Oil whose founder John D Rockefeller cornered the oil market more than a century ago as the combustion engine took off.

Glencore, the Switzerland-based and London-listed miner, is expanding its production of cobalt which is set to give it a 40 per cent share of global supply by 2020.

The production of lithium, a key ingredient for batteries in electric cars as well as smartphones, is controlled by just five companies.

It doesn't take much to imagine a modern version of the 'Seven Sisters,' a label coined after World War Two by Enrico Mattei, the founder of the Italian energy group Eni, for the big energy companies that then dominated the oil industry.

However, rather than tensions with the Middle East, the advent of the electric car will usher in greater friction with China. Beijing's ambitions in clean energy are enormous.

The country has expanded its presence in the emerging battery supply chain.

Last week, a Chinese company, Tianqi Lithium, snapped up a significant stake in Chile's largest lithium producer, SQM, despite opposition from some in the South American country who say that the deal is handing China a monopoly over lithium supply.

It's not simply the mining of the metals used in electric batteries that China is targeting.

As part of the "Made in China 2025" plan to advance high-end manufacturing, the government wants to establish a grip on the production of electric cars and clean energy technology.

The rest of the year will provide further signs of the capital and scale that China is bringing to this competition.

CATL, its biggest battery maker, is set to raise up to $940m in an initial public offering in Shenzhen this month. The country's two largest lithium companies, Ganfeng and Tianqi, are also set for multimillion stock market share sales later this year.

No one is giving China a free run at the metals that have emerged as central to electric cars.

Trade tensions with US President Donald Trump are already brewing. This month his administration released a list of 35 minerals, including lithium and cobalt, that are "considered critical to the economic and national security of the United States."

Chile, which has the world's largest lithium reserves, is looking to build battery components, while South Africa, a producer of vanadium, wants to produce electrolytes for vanadium batteries, which are used to store energy for the electric grid.

Europe, too, is beginning to build its own giant battery factories to supply Germany's car companies and the UK's innovation agency has backed a study that uses satellites to look for lithium in Cornwall.

The geopolitics of the era of the electric car are in their infancy. While it is unlikely to lead to military conflict, the tensions, especially with China, over who will control the resources and technologies that will underpin electric cars will be heightened.

Over the long term, the winners are likely to be those countries and companies that can develop battery technology that relies on materials that are abundant rather than scarce. It might even help make the geopolitics a little less fraught.


© The Financial Times Limited 2018. All Rights Reserved.
Not to be redistributed, copied or modified in any way.