The long and the short of a year of trading in hindsight
By John Authers, Financial Times | December 19, 2015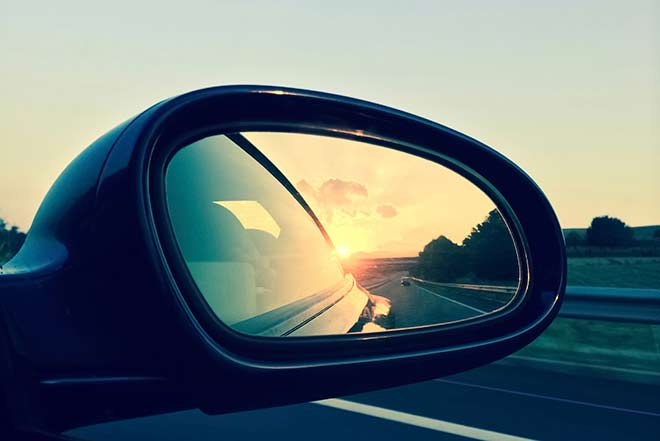 The end is in sight. The Federal Reserve at last did as expected, and raised its target interest rates. Nobody has been hurt (much). So as 2015 ends, the Long View returns to the office of Hindsight Capital.
I have been meeting Hindsight's managersannually for many years. They use the one strategy guaranteed to beat all others: hindsight. At the start of the year it puts on only trades that will prove to make money. A few rules are imposed. It makes no bets on single stocks, no use of leverage, and makes no trades during the year (with one exception on June 30). And it must show that there was a rationale for what it did on January 1.
It can, however, profit from securities falling in price by selling short. Here, then, are the trades that — with hindsight — made money this year.
US loves cheap oil
In January, energy stocks had barely sold off. Many thought oil prices would rebound. It was an opportunity to short energy stocks, and buy stocks that benefited from the dividend cheap oil prices create for consumers. Buying the S&P 500 consumer discretionary index and funding it by shorting the energy index would have made 39.6 per cent.
China stalls
China's problems would mean lower commodity prices, which create deflation, in turn supporting the price of long-dated bonds. Hindsight shorted the Bloomberg industrial metals index (down 29.7 per cent), and put the proceeds in the Bloomberg Effa 7-10 year Treasury index, which was up slightly for the year. Gain: 42.5 per cent.
Oil keeps falling
Hindsight foresaw the deal with Iran, which would open its supplies to the world, and the utter loss of discipline for Opec. Shorting the energy complex (including natural gas, now in a glut) through the Bloomberg energy index (down 42 per cent) and parking in long Treasuries yielded 52 per cent.
Relocate to Buenos Aires
Denominate your returns in a weak currency, and everything looks better. This year looks poor in part because the dollar was strong (buoyed by talk of US rate rises and easy money elsewhere), and indices tend to be quoted in dollars.
The FTSE All-World index fell in dollar terms by 2.05 per cent. But the Argentine peso, after its recent devaluation, is down 38.99 per cent against the dollar. In peso terms, world stocks gained 54.2 per cent (and in Brazilian reals they gained 44 per cent).
Spot the bubble
As 2014 ended, the long US bull market appeared to be on its last legs. Hindsight bought an equal-weighted basket of the Fangs — Facebook, Amazon, Netflix and Google (up 73 per cent), paying for it by shorting the equal-weighted S&P 500 (down 3 per cent). This made 78.3 per cent.
Importers beat exporters
A fall in commodities benefits some at the expense of others. Japan, with Abenomics in full sway and the Bank of Japan injecting more stimulus, was an obvious long. Fund a position in the Nikkei 225 index (up 9.6 per cent in dollar terms), with a short on MSCI's Latin America index — which, desperately dependent on commodities, fell 31.2 per cent — and the gain was 59.4 per cent.
Clean energy triumphs
The movement to divest from stranded assets gained steam. Clean energy registered gains. Selling short the Stowe Global Coal index (down 60 per cent), and reinvesting the proceeds in the S&P Global Clean Energy index (up 2.6 per cent) delivered a total return of 163 per cent.
Crisis in Greece, not the eurozone
Greece entered 2015 unable to pay its debts, and with deepening political anger. But the rest of Europe's banks had removed their exposure. So it was a good bet that Greek stocks would take a pounding, while eurozone countries once shunned continued to recover.
Shorting the FTSE Athens large-cap index (down 32 per cent), and putting the funds into the FTSE-MIB Italy index (up 12.5 per cent) made 65.7 per cent.
Hindsight made its biggest killing in the credit market. Buying protection on the Greek sovereign credit default swap, tripled its money by June 30. Turning immediately and selling protection, seeing that Greece would eventually capitulate, tripled it again. These two trades netted Hindsight Capital 1,573 per cent.
Is Hindsight a fair benchmark? No. In the real world we must hedge against the risk that we are wrong. But if you thought that China was in trouble, oil would fall, and the dollar would rise, these trades fell into place. It just needed conviction.
Unfortunately, Hindsight Capital did not tell me its trades for next year.

© The Financial Times Limited 2015. All Rights Reserved.
Not to be redistributed, copied or modified in any way.