US forges ahead on oil and gas exports pledge
By Anjli Raval | February 20, 2018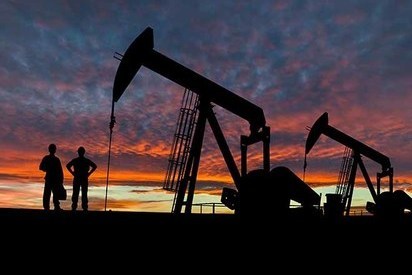 The US is forging ahead with a plan to boost oil and gas exports as part of a push by President Donald Trump's administration for "energy dominance", a top government official said.
The country's exports have been propelled by a boom in oil and natural gas production linked to the technological revolution that unlocked vast energy reserves from shale rocks in recent years.
US deputy energy secretary Dan Brouillette said in an interview on Tuesday: "We are going to seek every export opportunity that we could possibly have for American businesses."
The US is set to become the world's biggest oil producer this year — with output well above 10m barrels a day — as the country surpasses Saudi Arabia and overtakes Russia, global energy agencies have said.
Shale companies are experiencing a second wave of growth after a three-year industry downturn, helped by a rebound in oil prices as Opec and allies outside of the cartel cut production to bolster the market.
"We are certainly going to seek markets for these products," Mr Brouillette told the Financial Times and energy trade publication Platts on the sidelines of an energy industry conference in London.
He said the US was pushing consumer nations to diversify their import mix.
"We would urge countries not to become over reliant on certain  …sellers of product," he said.
The US oil sector successfully lobbied for an end to a decades-old restrictions on crude exports in 2015, which has seen barrels flow as far as Asia, often competing with traditional Middle East and Russian suppliers. Crude exports have surged since the ban was lifted and in November averaged just over 1.5m barrels a day.
Companies selling US natural gas have also been keen to access foreign markets for their supplies. Shipments of this gas supercooled into a liquid, known as LNG, are expected to dominate the US export flows. US government data showed LNG exports averaged close to 2bn cubic feet a day last year.
The US is using rising energy exports to bolster Washington's geopolitical influence, although Mr Brouillette said these are commercial transactions.
"The US could provide an alternative [to other big producer countries]", he said.
Last year Mr Trump promised Poland it would help wean the nation off energy imports from US rival Russia.
In a speech at the International Petroleum Week conference on Tuesday, Mr Brouillette said: "We are poised to become a net energy exporter within the next decade."
"This spells not just energy independence for America, but this spells energy dominance. Complete energy security," he added, saying the US seeks to rely less on unstable and often hostile producer countries.
Mr Trump has sought to spur domestic production through controversial rollbacks of environmental regulations and greater energy leasing in federal territories. But he is largely benefiting from a boom he inherited.
The US is on track to become a net oil and gas exporter by 2022, the US energy department's statistics arm said in its annual energy outlook.
Mr Brouillette's comments echo those by US energy secretary Rick Perry, who last year said: "An energy dominant America will export to markets around the world, increasing our global leadership and our influence."

© The Financial Times Limited 2018. All Rights Reserved.
Not to be redistributed, copied or modified in any way.