US stocks are a bet on central bank support
By John Authers, Financial Times | October 30, 2015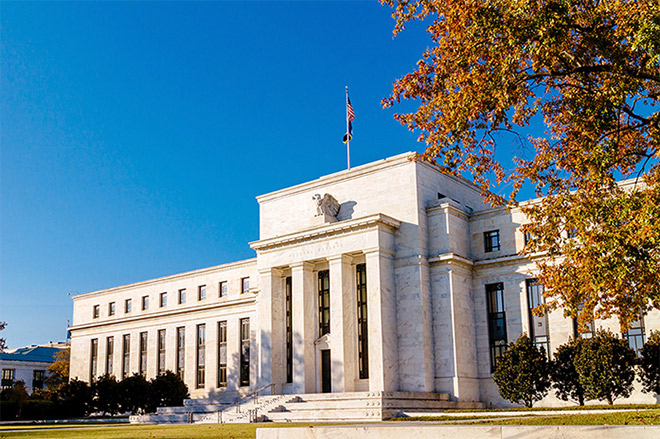 Neither markets nor central banks operate in a vacuum. Their behaviour changes in response to the actions of the other, and to the expected future actions of the other. And both are prone to actions beyond their sphere.
Bear that in mind after three months in which the US stock market corrected, and then made good all its losses, as markets braced for a September rate rise from the Federal Reserve, then abandoned all hope of a rise this year, and then returned to their current view, that a rate rise in December is a 50/50 shot. The stock market made this rebound on the back of third-quarter earnings that show a marginal decline, and which are no better than they were expected to be three months ago.
Low rates, in the short run, are unambiguously good for share prices. By reducing the rate at which future earnings must be discounted, they justify higher earnings multiples. And by making bonds less attractive, they prod investors into equities.
So what is going on? First, money is fungible, and will flow to where it can make the best return. Beyond US shores, they must worry about the eurozone, where inflation last month was exactly zero, and two-year German Bund yields have dropped to a fresh historic low of below -0.3 per cent. More easy money from the European Central Bank, as advertised by ECB President Mario Draghi this month, appears to be a given. That sends money towards the US.
Then there is Japan, where the Bank of Japan decided on Friday not to increase its monetary stimulus, but where continued zero inflation appears to make such stimulus an inevitability.
And finally there are the emerging markets, led by China, which precipitated the US August stock market sell-off with poorly executed interventions in its stock and currency markets. With confidence in Chinese leadership shaken, any number of worrying new scenarios became possible.
What has changed since then? China has its story straight, and spent the World Bank's annual meetings this month reassuring everyone that its planned 7 per cent annual growth rate remained on target. Its stock market has stabilised — in dollar terms the Shanghai Composite is up 20.3 per cent from its August nadir, up 2.78 per cent for the year — as has the currency. After falling 3.7 per cent within two days, it has now clawed back 2.1 per cent from the low, albeit after the expenditure of an enormous chunk of China's foreign exchange reserves. This month, the People's Bank of China also announced a cut in rates and easing controls on banks' lending — measures that release money into world markets, even if they show little confidence in China's economy.
The trends still look unhealthy, but with sentiment to China calming, other emerging markets, and the raw materials whose prices depend on Chinese demand, have shown a slight recovery.
That is in no small part because the Fed responded to the risk of such a crisis by deciding not to raise rates in September, and admitting explicitly that China's problems were a factor by adding a new sentence to its communique: "Recent global economic and financial developments may restrain economic activity somewhat and are likely to put further downward pressure on inflation in the near term."
The Fed should not have been so clear about this, and its communications with the markets grew seriously out of whack. Expectations for future rate rises tumbled after September, with futures at one point signalling no rate rise until after next March. Then, starting with the release of poor US employment data earlier this month, US share prices went on a tear.
At first those gains were put down to lower rate expectations. But now the Fed has recalibrated expectations, cutting the offending sentence about global developments altogether from the communique it released this week, and making clear that it wants to raise rates in December. Stocks are undimmed.
Some of that is down to the earnings season. Slightly more stocks than usual have managed to beat their earnings estimates, which were very low, calling at one point for a year-on-year decline of almost 5 per cent. That slashing of estimates helped drive the August sell-off.
But there is only so far this argument can be taken. S&P 500 earnings still look as though they will show an outright year-on-year fall, on revenues that are declining and lower than expected. A higher stock market will make it easier for the Fed to raise rates. So this implies that US stocks are dependent on money sloshing around the globe as other countries fight deflation.
For six years now, we have had a repeating cycle. The US economy has stayed strong enough to avoid further recession, but weak enough to command continued doses of easy money — Goldilocks on ice. The bet underpinning the US stock market is that this cycle persists, thanks to events beyond US shores. It looks hopeful.

© The Financial Times Limited 2015. All Rights Reserved.
Not to be redistributed, copied or modified in any way.