The drive for a social purpose
By Stephen Foley, Financial Times | March 09, 2017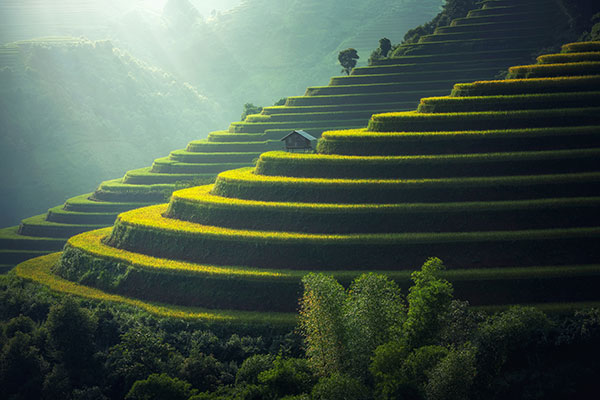 What if that bond in your fixed income portfolio not only paid you a decent interest rate but also saved a giant forest from succumbing to wildfires? What if your latest venture capital investment not only earned you a fat return but also provided jobs for former prisoners who otherwise would find it tough to get employment?
The idea that you can be more ambitious for your investments than simply earning a good financial rate of return has rapidly been gaining ground. In fact, for many wealthy millennials the question is, why would you not aim to invest for good?
But until recently it has been hard to find solid investments that can also demonstrate a measurable impact on problems such as climate change, poverty, access to clean water, inequality or any of the other big challenges facing the globe.
That may be changing and we may even peg 2017 as a breakthrough year for the concept of impact investing.
We discussed a blizzard of innovative financial ideas at the FT's Investing for Good conference late last year; and the Global Impact Investing Network and The Economist have run high-profile conferences on impact investing, too, in recent months. There is so much activity coming down the pike.
Saadia Madsbjerg of The Rockefeller Foundation, which has been sponsoring the development of these new structures, highlighted a particularly promising one: a "forest resilience bond" that will pay for the clearance of the excess growth and shrubbery that acts as tinder for wildfires.
The US Forest Service lacks the budget to do more of this clearance work. However, upfront funding from private investors in a resilience bond could be paid back later from the savings the government makes from spending less on fire fighting and by local water companies, who will enjoy fuller reservoirs.
Other ideas include payment-for-success contracts. The financial returns from which will depend on the social impact of the programmes they fund. Schemes such as preventing former prisoners reoffending or to cut hospital visits for asthma in children. There is a whole Global Innovation Lab for Climate Finance, backed by the UK department of energy and former New York mayor Michael Bloomberg among others, to test new capital structures for green energy projects.
Meanwhile, so-called "double bottom line" companies are mushrooming. B Labs now certifies more than 1,800 so-called "B Corps" that are committed to producing a measurable positive social impact as well as profits, everything from manufacturers of organic body care products to mobile money transfer agencies in Africa.
Many different groups are now singing from the same hymn sheet.
The non-profit sector has been galvanised by the UN's sustainable development goals and in particular the realisation that meeting them requires harnessing private capital and creating durable private sector solutions, not just trying to plug the gaps with philanthropic or government money.
The entrepreneurs and others streaming out of business schools are increasingly driven by a social purpose as much as by the desire to make money. And there is the demand from investors themselves.
Over the next two decades there are 460 billionaires around the world who will hand over $2.1tn to their heirs. This next generation is already agitating to use these fortunes for good.
Wealth advisers and asset managers are responding. Goldman Sachs just lost its head of impact, Dina Habib Powell, to the Trump administration but it is continuing its work to develop innovative investment ideas for its clients, as is US Trust and others. UBS is backing an initiative called Align17 that it hopes will be a clearinghouse for environmental and social projects.
Wealthy individuals can take a dual role in this fizzing ecosystem. They can use their philanthropic resources to back the development of the impact investing space more broadly, by funding projects and platforms designed to bring the non-profit and investing worlds together. Most of all though, they can jump in as pioneering investors in experimental projects such as the forest resilience bond, taking on the proof-of-concept work that conservative investors never could.
Using a bit of your fortune to prove that you can do good and make money? That might just be the best investment anyone can make.

© The Financial Times Limited 2017. All Rights Reserved.
Not to be redistributed, copied or modified in any way.