Introducing Portfolio Score
Easily analyze your portfolio's performance
Portfolio Score analyzes your portfolio, enabling you to quickly review your holdings and make well-informed trading decisions.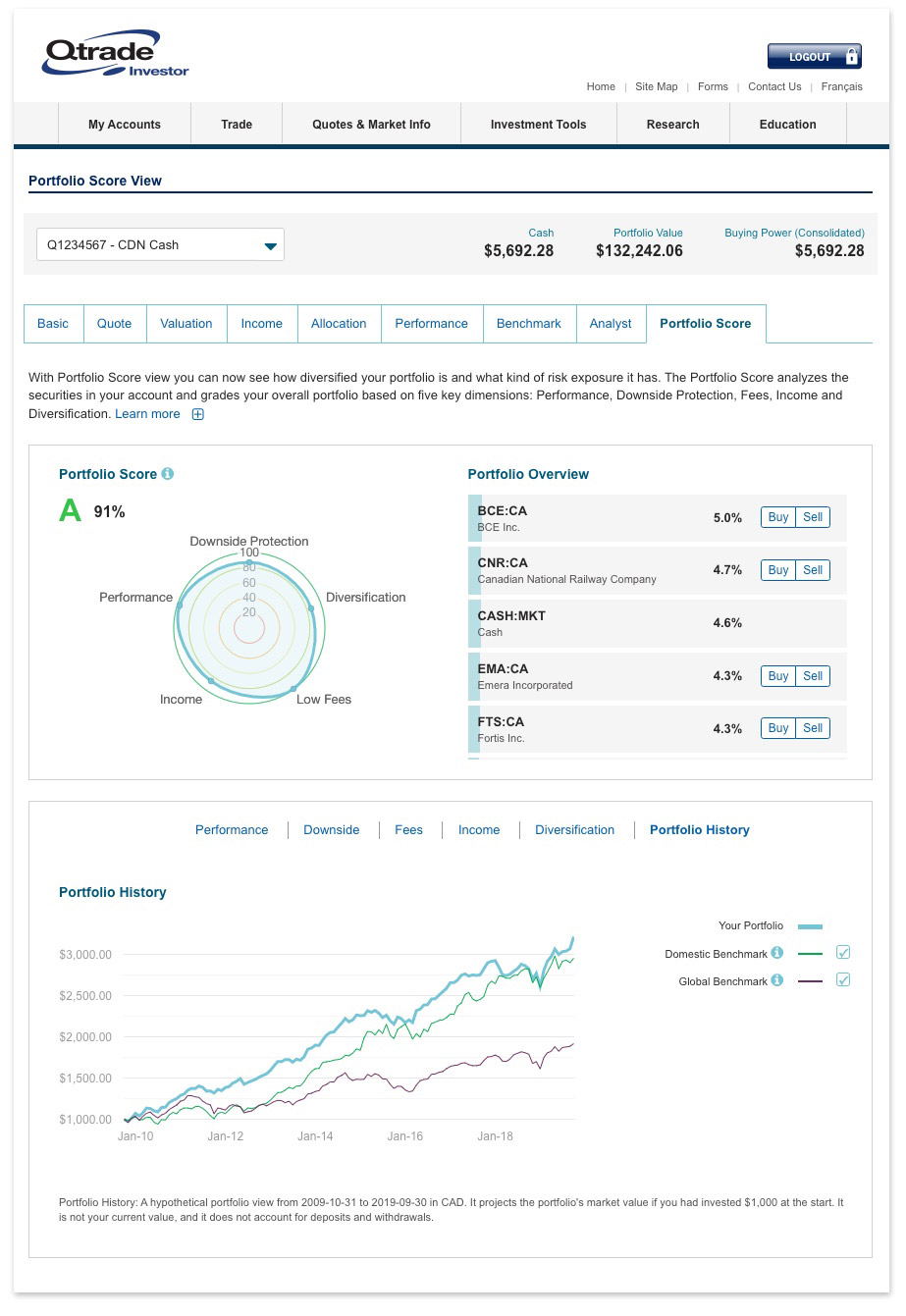 Comprehensive portfolio analysis
Review and analyse your holdings daily to see your overall portfolio performance at-a-glance and better understand your level of risk exposure.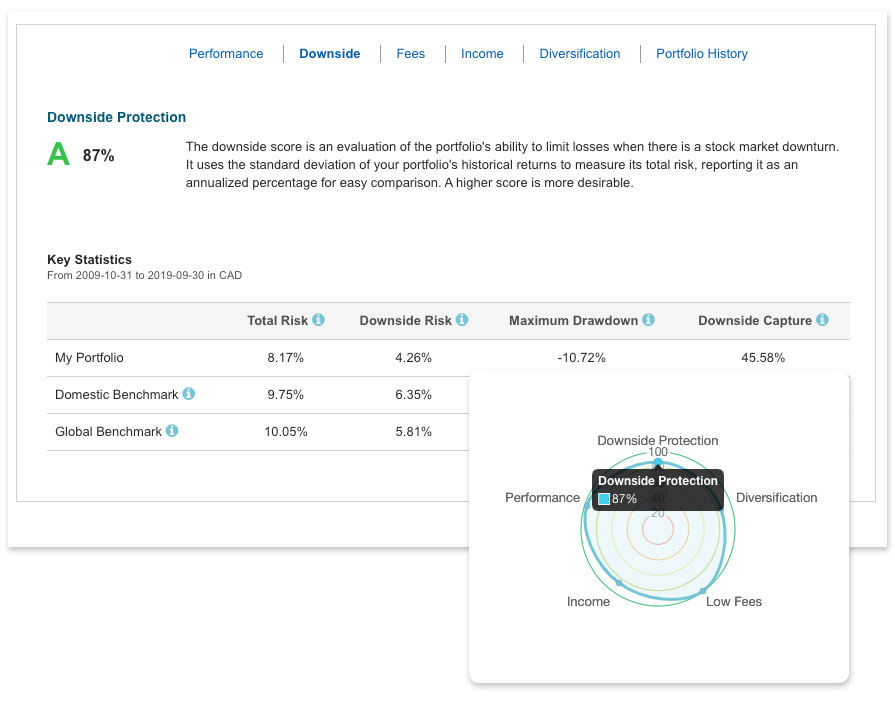 Graded performance with risk exposure analysis
Evaluate your eligible securities1 across five key dimensions: downside protection, performance, diversification, income, and low fees to help you identify your portfolio strengths and opportunities.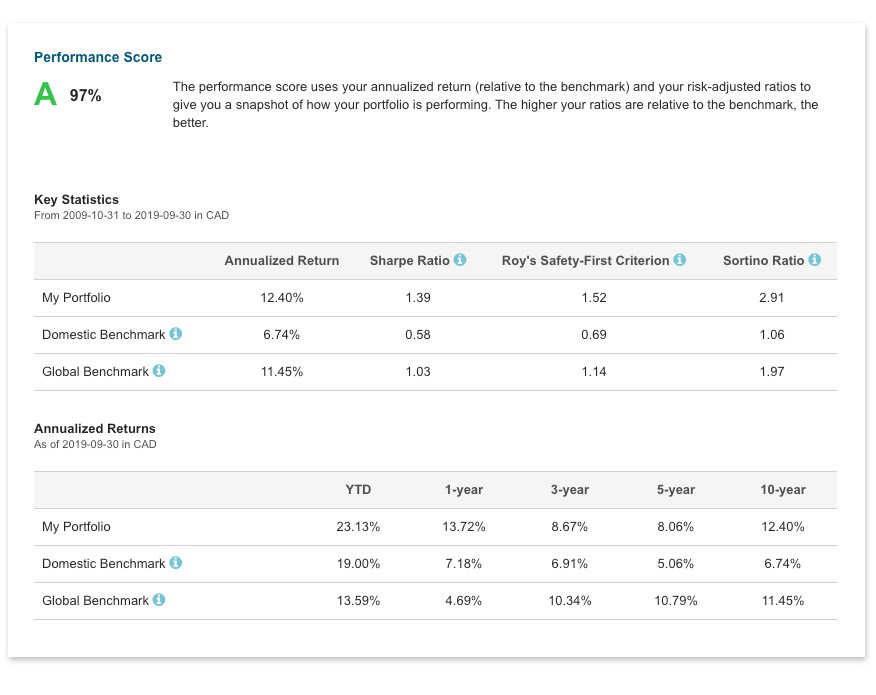 Benchmark your portfolio
Compare your performance against relevant market indices, showing both your annualized returns and risk-adjusted ratios.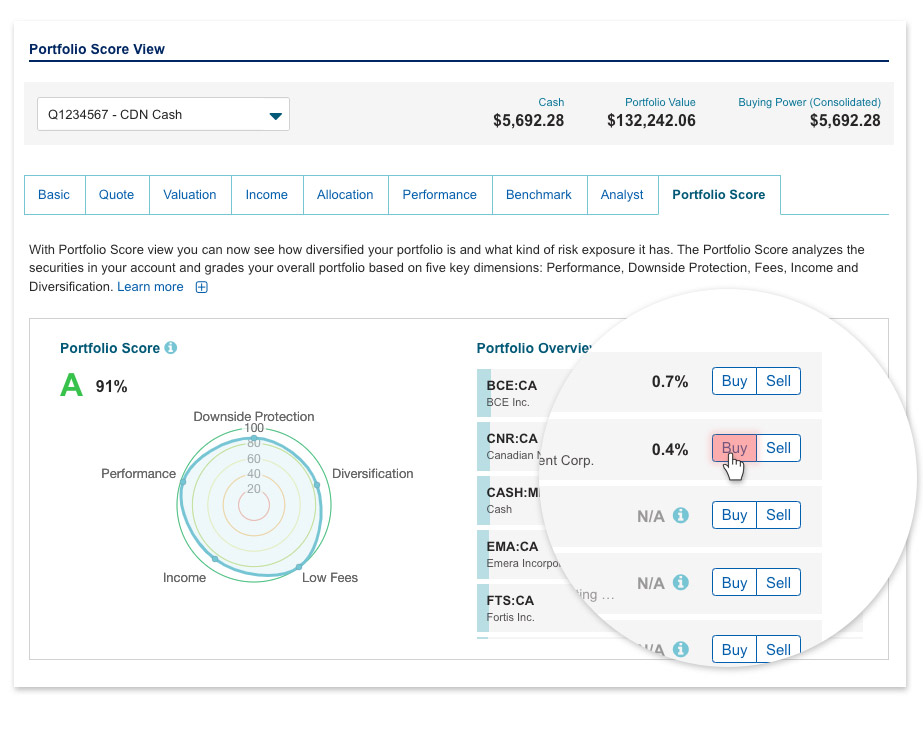 Execute your ideas instantly
Convenient buy and sell buttons help you take action on opportunities, without having to change screens.
1 Securities includes Canadian/U.S. stocks and ETFs and Canadian mutual funds.
Note: Portfolio Score is powered by Wealthscope.