Huawei executive's arrest threatens US-China trade talks
By Kathrin Hille in Taipei, Louise Lucas in Hong Kong and Demetri Sevastopulo and Kiran Stacey in Washington | décembre 06, 2018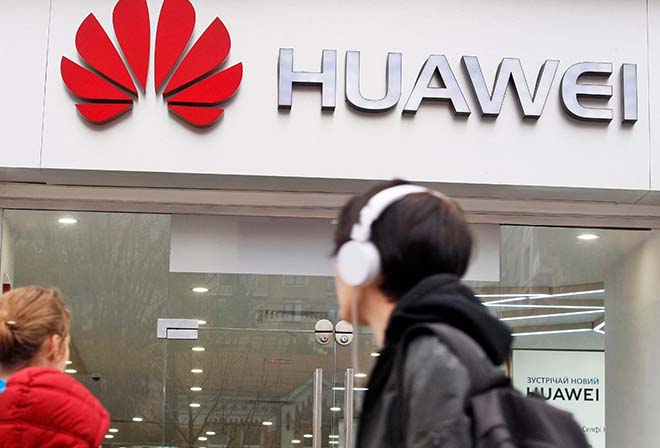 The fragile truce in the US-China trade war faced an immediate test after Washington dramatically stepped up its campaign against Huawei, one of China's important technology champions, over allegations of violating Iran sanctions. 
As Donald Trump sat with his Chinese counterpart Xi Jinping to agree a trade detente at the weekend, Canada was acting on requests from the US to arrest Meng Wanzhou, Huawei's chief financial officer and daughter of Ren Zhengfei, the company's founder and a former People's Liberation Army officer.
The arrest has threatened a major diplomatic incident that many experts say is as much about Huawei as concerns about Iran. Two western diplomats said the US was pursuing Ms Meng as part of a criminal probe into whether Huawei and an affiliate group under her supervision sold US-made equipment to Iran that were deemed to have violated US sanctions.
The move underscores two trends in the Trump administration. After the US president pulled out of the Iran nuclear deal, he has moved to reimpose sanctions on the country. But the US is also taking a more aggressive stance on China, particularly in terms of cracking down on Chinese security threats, even as it considers a deal over trade.
Former US intelligence officials said Washington had become even more concerned about Huawei this year and was increasingly urging other members of the Five Eyes — the intelligence sharing network that includes the US, UK, Canada, Australia and New Zealand — to become more vigilant against the threat. 
At a Senate intelligence committee hearing in February, Chris Wray, FBI director, and the heads of the CIA and NSA raised concerns about Huawei. Mr Wray said he was "deeply concerned about the risks of allowing any company or entity that is beholden to foreign governments that don't share our values to gain positions of power inside our telecommunications networks". 
Huawei has denied any links to the Chinese military.
But while the US has stepped up pressure, one of the former intelligence officials said the move to arrest Ms Meng was "super aggressive", particularly because of the timing.
"This clearly takes it to another level," said the former official. "The arrest of Ms Meng is like the Chinese arresting Eric Trump because they think the Trump organisation has done something wrong in China." 
The arrest took on even more significance because it happened on the day Mr Trump and Mr Xi were meeting in Buenos Aires. Several people familiar with the process said it was highly unlikely that the White House would not have known about the move to detain Ms Meng. But some cautioned that the timing of the arrest was probably coincidental. 
Dennis Wilder, a former CIA China expert who was the top Asia adviser to George W Bush, said the US almost certainly had prepared the legal case and had just been waiting for an opportunity to detain her. But he said it would be very unusual if the national security adviser — in this case John Bolton — had not been informed in advance. Mr Bolton's spokesperson declined to comment.
The request to extradite someone for violating sanctions is not common. But Mr Wilder said the Iran sanctions violation was a way for Washington to send a message to China about its security concerns. 
"It is a very aggressive national security strategy. Iran is a legal hook," Mr Wilder said. "It is very hard to make the espionage case against any individual but the case against Huawei for diversion — selling products with US components in violation of sanctions — was quite obvious and easier to make in a court of law."
Industry insiders and legal experts viewed Washington's move as the starting shot in the next round of attempts by the US to contain China's rapid rise as a technology power that has already involved blocking takeovers and successfully pursuing a similar case against ZTE, a state-controlled Chinese rival to Huawei. 
"They are using Iran as a tool," said Duncan Clark, chairman of BDA, a China-based technology consultancy.
Observers are bracing for Chinese retaliation, with markets reacting with alarm to the threat that the arrest could collapse trade talks. The immediate surge of anti-US rhetoric in newspapers and social media on Thursday showed that the arrest has gained national prominence.
People in China piled on to the US embassy's Weibo social media account demanding Ms Meng be freed. "The US is a hooligan, the world's biggest axis of evil," wrote one commenter, while several others simply put "let her go". Beijing Business News quoted Nietzsche: "That which does not kill us makes us stronger."
"This is a rather dirty approach; they are basically holding her as a hostage," said Ding Yifan, a senior researcher at the National Strategy Institute at Tsinghua University.
"Those with access to classified intelligence briefings in the US government basically think Huawei is a bad actor". Arthur Kroeber, Gavekal Dragonomics
"Of course it is very bad for the China-US trade talks, especially considering that this happened during the G20 and the US knew but kept it secret," he added. "China may not deliver the promises it made. China's been putting up for so long [and] can't put up with it forever."
Fergus Hanson, a cyber security expert at the Australian Strategic Policy Institute, a Sydney-based think-tank, said the move was part of the US pushback against China's growing tech advance and the means — including industrial espionage and intellectual property theft — of achieving that.
On November 1, the US justice department launched a "China Initiative", pledging to identify priority cases of Chinese companies violating US laws and prosecute them "quickly and effectively".
"I haven't seen an initiative like this that targets a country. It signals a shift in US policy on how some of the intelligence the US might have gathered on Chinese companies will be used," said Steve Kwok, a partner at Skadden Arps, Slate, Meagher & Flom, the law firm. 
"Instead of using the intelligence covertly to counter the perceived threat, the policy encourages the use of the information as evidence in criminal cases to advance US objectives."
Legal experts said they expected cases similar to the Huawei one to emerge in the coming months. The justice department's targets range from companies accused of economic espionage to threats against US critical infrastructure and improper influencing operations.
The DoJ explicitly mentioned protection from threats in the supply chain, including in telecoms ahead of the transition to next generation 5G wireless technology, as one goal.
"I think we have a very orchestrated campaign to constrict Huawei's ability to do business internationally," said Arthur Kroeber of Gavekal Dragonomics.
"What the US is trying to do is either just constrain Huawei's ability to build market share globally, or put it out of business. Those with access to classified intelligence briefings in the US government basically think Huawei is a bad actor."
Last year, the US showed its clout when it almost put ZTE, Huawei's Chinese rival, out of business by banning US suppliers from working with the company after similar allegations. ZTE was eventually hit with a $1.4bn fine.
Huawei is believed to be less vulnerable, not least because unlike ZTE, which largely relies on US-made semiconductors, it has an affiliate called HiSilicon that designs chips for the parent and has them manufactured by Taiwan Semiconductor Manufacturing Company (TSMC). However, analysts and diplomats believe Washington could still target Huawei with broader sanctions.
Huawei has struggled to gain a foothold in the US since 2012, when a congressional report found that the company posed a security risk to the US and recommended that neither the government nor US companies should use its equipment. Earlier this year, AT&T dropped a plan to sell Huawei smartphones just a day before analysts expected it to be announced.
Randall Stephenson, AT&T chief executive, on Thursday said US telecoms companies were concerned about how much of their supply chains come from China.
"Secure 5G connectivity is essential," Mr Stephenson said at a Business Roundtable conference in Washington. "[That means] ensuring our supply chains are good, viable supply chains — is all of our silicon is made in the US, is our equipment manufactured somewhere we know . . . But guess what, where is the software made? In China."
"You have these weak links that we as a country are going to have to deal with," he said. "If we don't, the supply chains will deteriorate and China will by default have a lead when it comes to 5G."
One of the biggest prizes for equipment manufacturers such as Huawei and its US competitor Qualcomm over the next few years would be a chunk of the US's fast-growing 5G market. 
But moves are already under way to exclude Huawei from that market. A proposal from the US Federal Communications Commission would bar any company that "poses a risk to national security" from receiving government money to help pay to build 5G equipment. Huawei can use its own money to build such equipment, but has reacted angrily to the FCC's move, calling it "arbitrary and capricious".
Qualcomm was one of a handful of companies due to meet White House officials on Thursday talk about the 5G rollout, among other issues.
Additional reporting by Tom Hancock in Shanghai and Nian Liu in Beijing

© The Financial Times Limited 2018. All Rights Reserved.
Not to be redistributed, copied or modified in any way.
Nota : Les articles du Financial Times ne sont pas disponibles en français pour l'instant.