Carbon footprints loom large for investors
By John Authers, Financial Times | septembre 25, 2015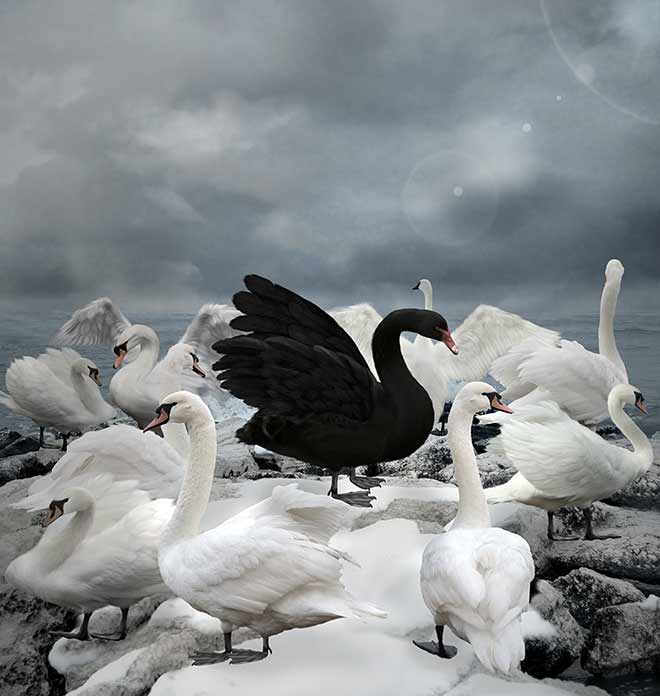 Carbon emissions leave a big footprint — in our environment, on the economy and on the fortunes of individual companies. How to limit that footprint is a critical issue, for politicians and moral leaders, for corporate executives, and for investors.
That was evident as New York hosted world leaders, including the Pope, for its annual "climate week". But practical issues of measurement vitiate the best intentions. That is clear after another baffling week on world markets.
The phrase "black swan" — meaning an unprecedented low-probability event that prompts markets to overreact — tends to be overused. People will invoke it when really they have simply failed to hedge adequately against obvious risks. But Volkswagen, the German carmaker, produced a true "black swan" this week, as it was revealed that it had for years used complicated software that allowed its diesel-fuelled cars to "cheat" on emissions tests. Diesel itself had grown in popularity since the 1999 Kyoto protocol attempted to limit global carbon dioxide emissions.
The ramifications, as investors pondered the risks that similar practices would emerge at other carmakers, the ultimate potential scale of the damages Volkswagen and others would have to pay, and the damage that lost jobs in the motor industry could inflict on the eurozone economy led to a week of drama on markets. It steadily sank in that this technical issue might just have real-world economic effects, and force analysts to write down their forecasts for overall economic growth in Germany and the rest of the eurozone.
The full Volkswagen effect will take months, if not years to determine, but for now markets have responded as might be expected. European stock markets collapsed, led by the German Dax index that was briefly down 20 per cent from its peak for the year, before enjoying a bounce of more than 3 per cent on Friday.
The problem of measuring and disclosing emissions is not limited to VW. Measuring such emissions externally is difficult and expensive, while self-published estimates may not be reliable.
Certainly, more companies are trying to measure carbon's importance to them. The Carbon Disclosure Project said this week that the number of companies globally using an internal price on carbon has tripled since last year. This takes the total to 437, including many large miners and auto groups.
Putting a price on carbon makes it easier to finance the transition to lower-carbon energy. But what that price should be is a subject for intense debate.
The ambiguities are also deep for investors who want to reduce their carbon footprint. Big endowments and public pension funds, which have huge influence over the asset management industry, are under intense political pressure to do this.
And in any case, it could be a good investment to move away from carbon-intensive businesses. If companies are under pressure to reduce emissions, it is reasonable to expect there will be some reward for those that do so.
But there are different ways investors could measure their total footprint, which have profoundly different implications for how they should change their portfolio. MSCI this week published estimates for the carbon footprint of every company in its three flagship indices — covering the developed world, emerging markets, and a combination of the two.
Those estimates may themselves be controversial, but they provide fascinating insights. The percentage of its index members that disclose their emissions varies from 88 per cent in the UK to only 6 per cent in mainland China. In India, Taiwan and Hong Kong, less than half of member companies make disclosures, while the proportion for the US is only 53 per cent — lower than South Africa or Brazil.
When measured in terms of emissions per $1m invested, an investment in the emerging markets index has a footprint of 439.1 tons of carbon dioxide, against 128.4 tons in the US — thanks largely to the preponderance of tech companies and service companies in the US.
If we instead take weighted average carbon intensity — how many tons of carbon are emitted for each $1m of sales of the companies in the index — Europe shows up as the least carbon-intense, with 132.3 tons per $1m, compared to 451.4 tons for emerging markets.
MSCI, and other index providers, now produce low-carbon indices, which exclude the biggest emitters, and large asset-owners are beginning to use them. Only a few exclusions make a big difference. MSCI's all-world index has 2,477 constituents. Excluding only the five biggest emitters, accounting for 0.24 per cent of the index's market value, reduces emissions by 10.34 per cent.
The political and scientific debates will continue. But with numbers like that, and with the terrifying example of Volkswagen to spur them, companies should brace for some penetrating questions about their carbon emissions, while investors would be well advised to try to reduce their carbon footprint.

© The Financial Times Limited 2015. All Rights Reserved.
Not to be redistributed, copied or modified in any way.
Nota : Les articles du Financial Times ne sont pas disponibles en français pour l'instant.