Senior Fed policymaker bullish on US economy and inflation target
By Sam Fleming, Financial Times | mars 02, 2016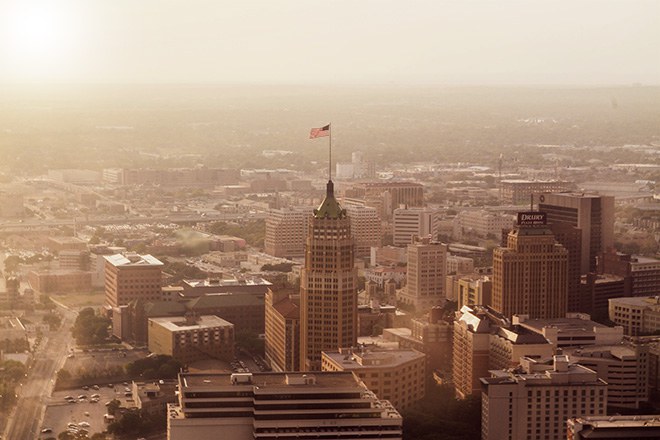 The US economy is set to "power ahead" and push inflation back to target despite hazards overseas, a senior Federal Reserve policymaker said, as he talked down recession fears and flagged up risks associated with leaving interest rates too low for too long.
John Williams, president of the Federal Reserve Bank of San Francisco, said he did not understand the recent spate of gloomy warnings about an imminent US recession, adding that the economy had been displaying resilience in the face of developments including the 20 per cent surge in the dollar. "I don't see any signs in the data of any slackening of domestic demand," he said.
His bullish assessment comes as a divided body of Fed policymakers prepares for the central bank's March policy meeting. Having lifted short-term rates by a quarter point in December, officials have been sending clashing signals as they struggle to assess the implications of punishing moves in financial markets, the strong dollar, and the threat of a downturn in China.
A second rate move by the Fed as soon as its March meeting seems unlikely given the uncertainty about the impact of the tighter financial conditions on the US economy, but the prospects get cloudier thereafter.
In a telephone interview with the Financial Times, Mr Williams said he believed positive domestic demand in the US was outweighing weakness from abroad. With unemployment set to hit 4.5 per cent by the end of the year and stay there for some time, the US will see "domestic inflation pressures strengthen", he predicted, pointing out that underlying inflation had already started ticking higher.
Upward moves in rates would be gradual, Mr Williams added, saying "this is not going to be in any shape or form a quick return to a normal interest rate". While the US had faced international hazards, he said he had "gained some more confidence in the resilience of the US economy, in the context of a lot of these risks actually materialising." He pointed to the surge in the dollar that started in 2014.
"If you look at how the US economy has done in the last few years, you can see I think how we will continue to power ahead even with the significant headwinds both in terms of growth and inflation."
Mr Williams does not vote on rates this year, but he is a key player in the debate. He argued that worries about an impending recession or financial crash circulating in Wall Street were misguided, in much the same way that economists had been wrongly convinced back in 2006 on the eve of the subprime implosion that the US economy was robust.
He said the story today had become that the US was "hyper-fragile" or that it faced a period of so-called secular stagnation, as argued by Larry Summers , formerly US Treasury secretary. "We are always on the verge of collapse; I just don't think it is supported by the data," Mr Williams said.
He questioned, for example, why over-indebtedness in China would trigger a US downturn. "I understand the risks, we do a lot of analysis... but [I am not seeing] how that is going to knock the US economy into a recession."
Mr Williams defended the Fed's rate increase in December, saying that some of the risk-taking in parts of the equity and corporate bond markets had subsequently lessened, which had been a healthy development. "A lot of the things that were flashing yellow last year around potential down the road…risks to financial stability are no longer flashing yellow in that same way."
One factor that required continued monitoring was the US housing market, however, where prices were at or above "equilibrium levels" even if this was not a stability hazard today. "There is a risk over the next few years that if we allow this economy to run too hot for too long, we just know what happens. It always ends up... [that] imbalances will form one place or another."
Bill Dudley, the president of the New York Fed, this week suggested risks to the US were starting to tilt to the "downside" as he flagged up particular concerns about inflation expectations. However, Mr Williams suggested that while there were undoubtedly risks overseas, and inflation expectations needed close watching, the US could see positive surprises as well. For example, there was the possibility of a bounce in residential housing construction or stronger consumer spending thanks to the oil-price slide.
The Federal Open Market Committee unusually decided not to offer a statement of how the risks balanced out in January, and Mr Williams argued that may in any case be "a better place to be" than trying to issue one-sentence statement on risks. The Fed, he said, should not load too much into its post-meeting statements.
Fed governor Lael Brainard has warned of the hazards of lifting rates when the central bank has limited scope to inject fresh stimulus if a U-turn becomes necessary, saying this is a bigger risk than having to tighten if inflation accelerates more than expected.
Mr Williams argued, however, that the Fed was already running a very accommodative policy, and the central bank had scope to ease even if there was little room to lower rates. It could, for example, use unconventional weapons such as forward guidance and asset purchases. "We have pretty powerful tools," he said.

© The Financial Times Limited 2016. All Rights Reserved.
Not to be redistributed, copied or modified in any way.
Nota : Les articles du Financial Times ne sont pas disponibles en français pour l'instant.