Innovation that empowers you to write your own future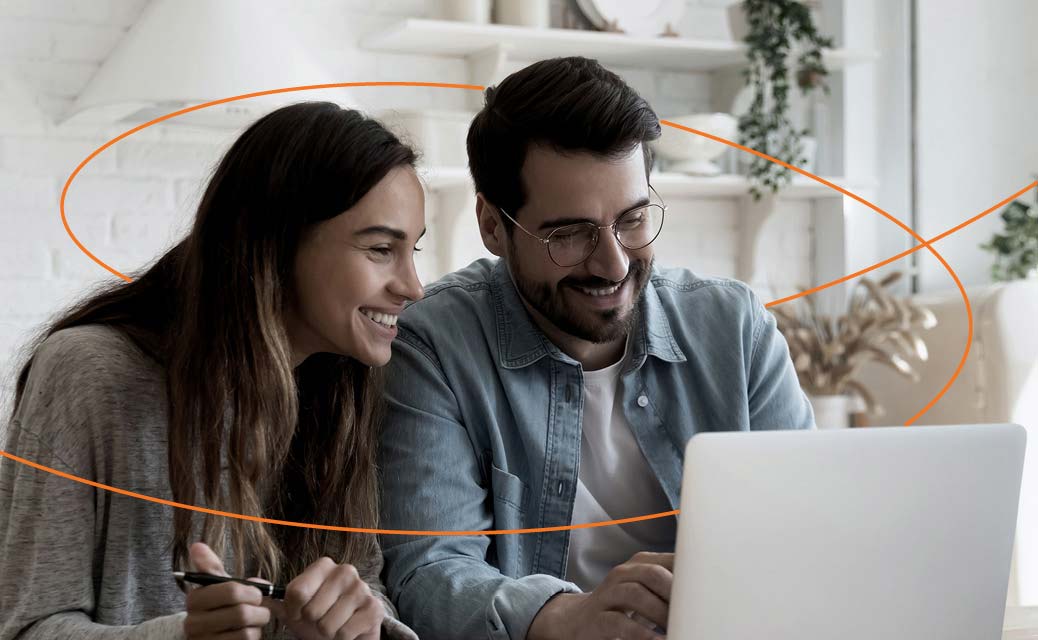 Experience our latest Qtrade platform innovations.
Transfer funds faster
No need to worry about scanning and uploading a void cheque to add funds to your Qtrade account. Now you can deposit funds into your Qtrade account faster by connecting your financial institution to your Qtrade account to initiate an Electronic Fund Transfers (EFTs). 
Real-time account opening

No more waiting for access to your trading account. We've streamlined to reduce our processing times so you can quickly open a new account and access it within minutes of completing your application. 
Real-time account opening takes advantage of technology that automates key steps in the account-opening process, particularly client ID verification and authentication. Using our real-time identity verification process, you can open a wide variety of individual and joint accounts, including cash, registered retirement savings plans (RRSP) and tax-free savings accounts (TFSA) within minutes (provided the application is complete and in good order and submitted between 8:00 am to 8:30 pm ET).
Please note: To open a margin or option account will take a couple of business days due to additional credit and suitability requirements.
Real-time identity verification
Smile for your selfie to verify your identity. Using advanced photo capture and analysis, this new technology makes it easier to verify your identity when you open an account through your mobile device. 
Connect to your financial institution to fund your account:
No need to worry about scanning and uploading a void cheque to setup an Electronic Funds Transfer (EFT).  Connect to your financial institution to get access to your funds quicker when you setup an EFT. 
Goal planning made easy
The Goal Planning tool is a quick and simple way to begin to write your own future. Whether you're saving for a down payment on a house, planning for retirement, or trying to hit another financial milestone, a user-friendly questionnaire helps you easily set your goals. Track your goals, check in to monitor your progress, and receive personalized recommendations on how much you need to invest each month to give you the confidence you need to achieve them.  
Get started with goal planning today:
Login to your Qtrade Direct Investing account
Click on 'Goal Planning' in the Quick Links section of the dashboard
Complete the short questionnaire to set your first goal
Try our Premium Research tools
Make more confident investment decisions with Analyst Ratings and News insights to assess stocks in your portfolio or those under consideration for investment. See recent analyst consensus (from strong buy to strong sell), price forecasting, and ratings for specific stocks with the Analyst Ratings, or head to the News tab to get headlines, links and view overall sentiment of recent coverage. 
View these new tools with just a few simple steps:
Login to your Qtrade account
Look up the symbol you're interested in researching in the search bar under the Get Quotes section or select it from the Quotes and Market Info section of the dashboard
Navigate to the Analyst Ratings tab to view recent analyst consensus, price forecasts, and ratings for your selected stock
Navigate to the News tab to see recent news activity along with the overall sentiment of the coverage
Try it today!
Answer Bot for online support launched
Clients no longer need to contact customer support when looking for answers to common questions about the Qtrade platform. With our new in-platform Support functionality, users can quickly and easily find the answers they need 24-hours a day 7-days a week. The Answer Bot takes user inquiries and searches our FAQ database to surface answers to commonly asked questions in English & French. Try it out today by navigating to the "Support" button on the bottom right of your screen when you're logged into the Qtrade Direct Investing platform.
New ESG Score added to Portfolio Score ™ & Portfolio Simulator ™
Our suite of analytical tools just got upgraded. For clients who are interested in incorporating an ESG investing strategy into their portfolios, our Portfolio Score tool now has added functionality for portfolio analysis with an Environmental, Social and Governance (ESG) lens.
The ESG score shows how individual stocks or funds are contributing to your Portfolio's overall ESG score, as well as a percentile ranking against the stock or fund's peer group. A Higher ESG score indicates stocks or funds that are better at managing the risks and opportunities associated with ESG factors including pollution prevention, human rights, disclosure practices and more.
For investors looking to make adjustments to their portfolio, our Portfolio Simulator tool also includes the ESG score of your simulated portfolio and compared it to your current portfolio. Try it out today.
Enhanced interactive charting tool
For clients who rely on technical analysis to help inform their investment decisions, our enhanced interactive Charting Tool is better than ever. Our recent upgrades allow you to quickly compare performance against benchmarks, offer an expanded list of technical indicators, easy-to-use drawing tools and more. To access the tool, simply login, look up a quote for your preferred security and select the charts tab.
100+ commission-free ETF program 

Buy and sell exchange-traded funds commission free, including more responsible investing and other thematic investment options. Our enhanced program also removes the $1,000 purchase minimum, giving you greater flexibility.
® Qtrade is a registered trademark of Aviso Wealth Inc. ™ Portfolio Simulator, Portfolio Creator and Portfolio Score are trademarks of Credential Qtrade Securities Inc.