Live life in the Fact Lane
Top-rated tools and education to give you confidence

Reviews and ratings are helpful when you're trying to make choices. The same applies to your investment portfolio.
Financial markets are uncertain, and you may be worried about making a mistake with your investments. But doing nothing, or erring on the side of too much caution, could put your future lifestyle at risk. You need to understand how various market risks could impact your portfolio so you can make informed decisions.
Qtrade's comprehensive set of risk analysis and portfolio-building tools can help you evaluate your portfolio and find out how to protect your wealth.

Porfolio Score

Get a second opinion on your portfolio.

Assess risks in your portfolio against five key dimensions.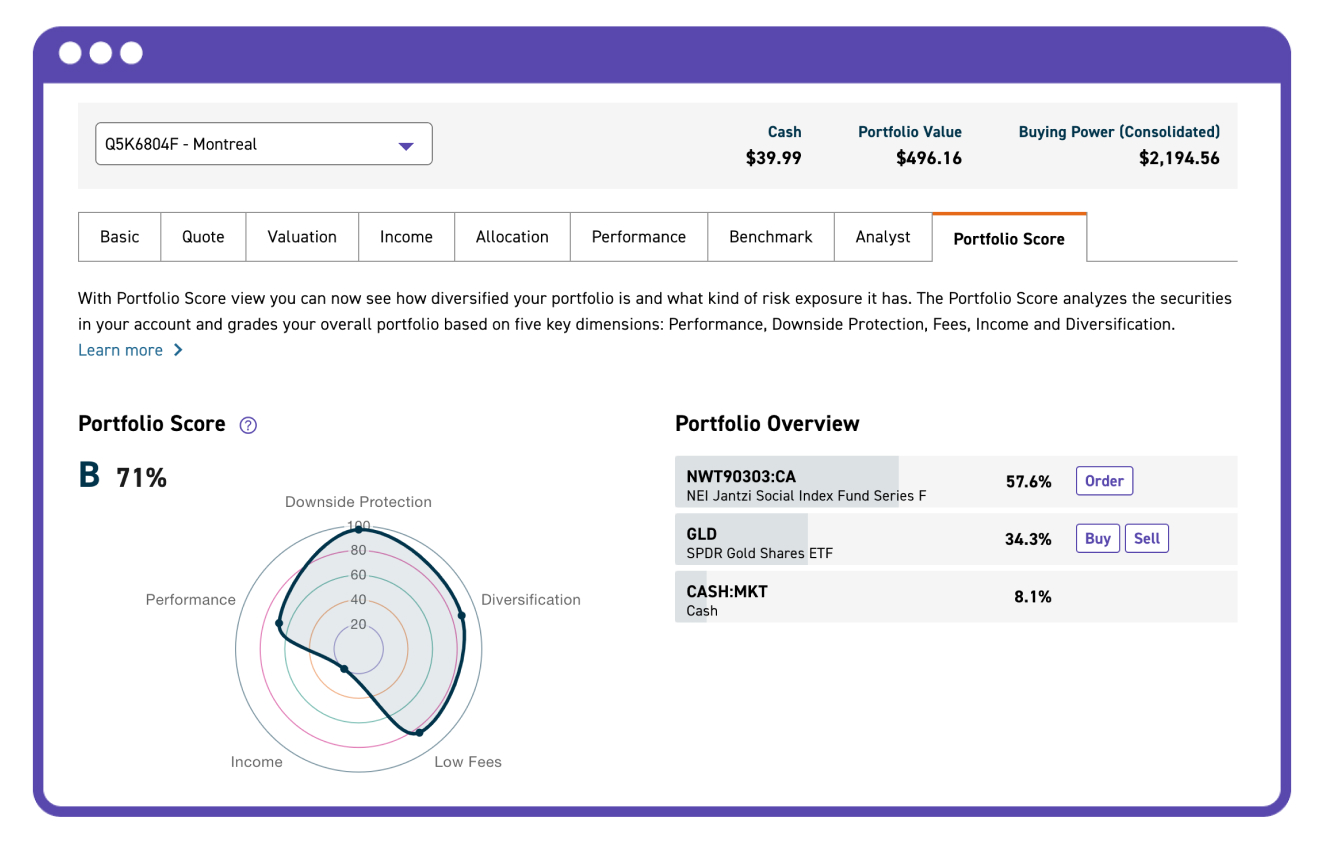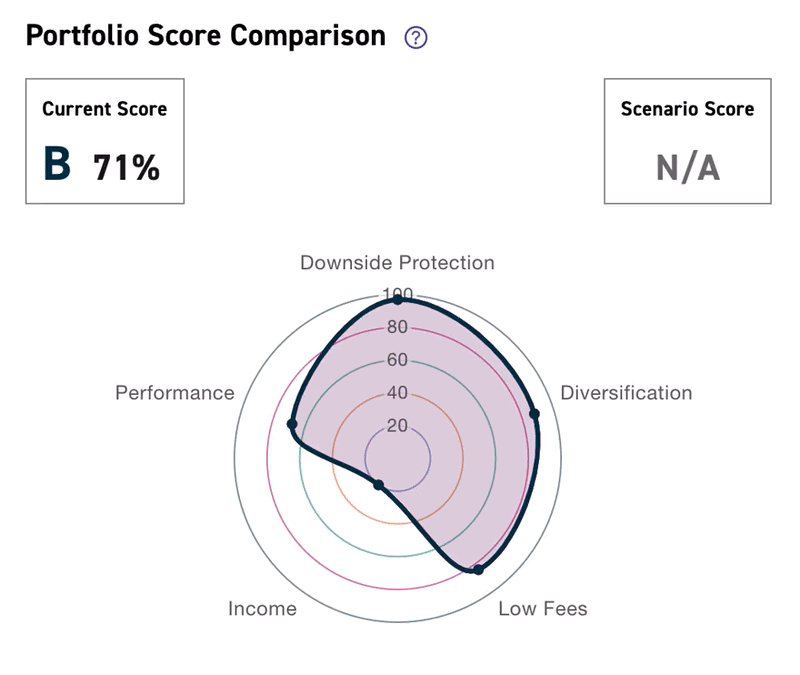 Portfolio Simulator

Test drive your next investment move.

Create simulated portfolios to explore ideas and hone your investing chops. Understand how your investments may be impacted by changes in interest rates, inflation or U.S. currency movements.

Portoflio Creator

The easiest way to build an investment portfolio.

Answer a few questions about investment goals and risks, and we'll build a portfolio of exchange-traded funds for you – one that's back-tested to maximize your risk-adjusted return.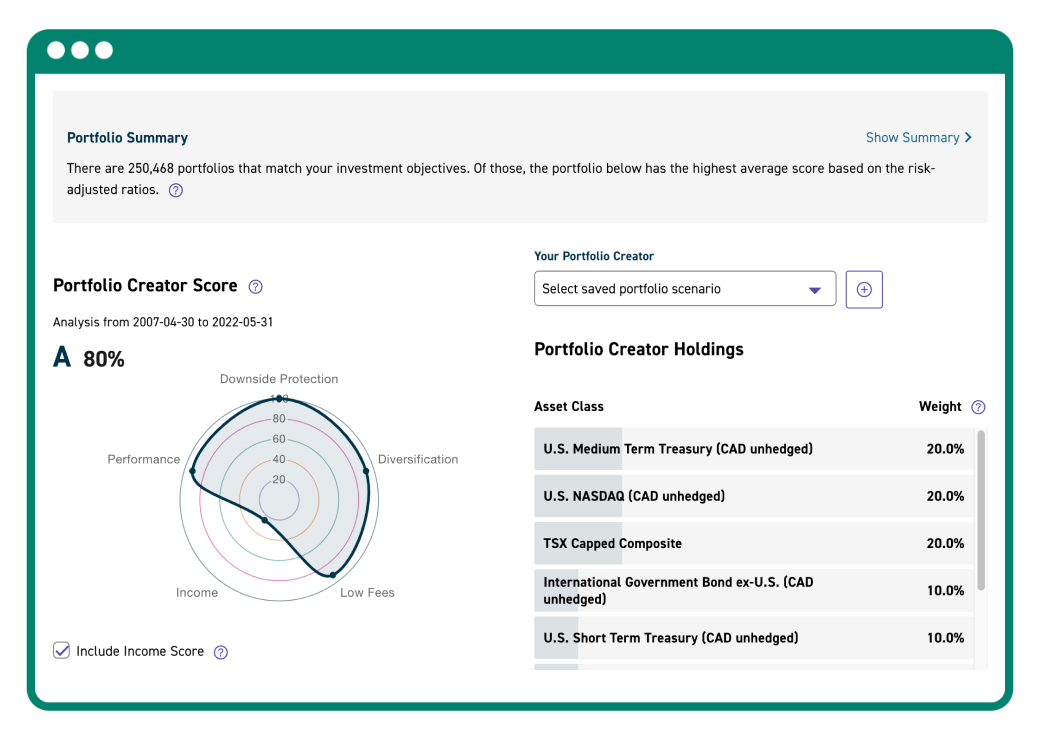 Want to see how Portfolio Analytics can help you preserve your wealth?

Amid turbulent markets, you need tools that help you stay afloat.

We empower Qtraders with the tools to take control of their investments and navigate market swings to achieve their financial goals. Find out how Portfolio Analytics tools can help you:
Make more informed investment decisions
Navigate market swings
Manage your risk exposure
Safeguard your wealth
Maintain your lifestyle