Stop thinking about getting in the markets.
Start investing online today.
Open an account
Act on your ideas
Invest with the confidence of well-informed ideas​
  Get started
Open an account and add your funds. You'll be trading in just a few days.
  Grow what you know
An informed investor is a confident investor. Explore our resources and analytics tools to expand your knowledge and test your ideas 24/7.
  Enjoy the experience
An easy-to-use and intuitive platform, supported by our highly experienced team.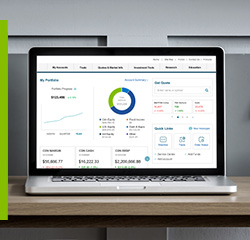 Build your confidence with helpful tools and calculators​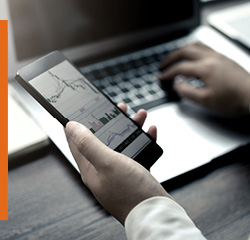 Your money is safe with Qtrade
So many Canadian investors trust Qtrade because they know their investments are safe with us.
Strongest available encryption technology.
Multi-factor authentication and secure messaging.
Account monitoring, anti-virus and anti-malware protection and automatic logout.
Qtrade is a member of CIPF - giving you $1 million in deposit insurance.
Trusted by the best in the business.
For more than 20 years, Qtrade has been the trusted online brokerage partner for over 200 financial institutions and credit unions. Qtrade is owned by Aviso Wealth which is entrusted with $95+ billion of investment assets on behalf of 500,000 clients.
What our clients have to say