Open an account today. Your future self will thank you.
Get started
Get ready for the power of the click
Opening an account is quick, simple and empowering.
It only takes a few minutes to take control of your investment options – and your future.
Open an account
Add funds
Start trading
Start by learning more about online investing
From the basics to more advanced ideas, it's easy with guides, videos and articles at your fingertips.​  
Beginners guide to online investing
Building your investment portfolio guide
How to buy and sell stocks online videos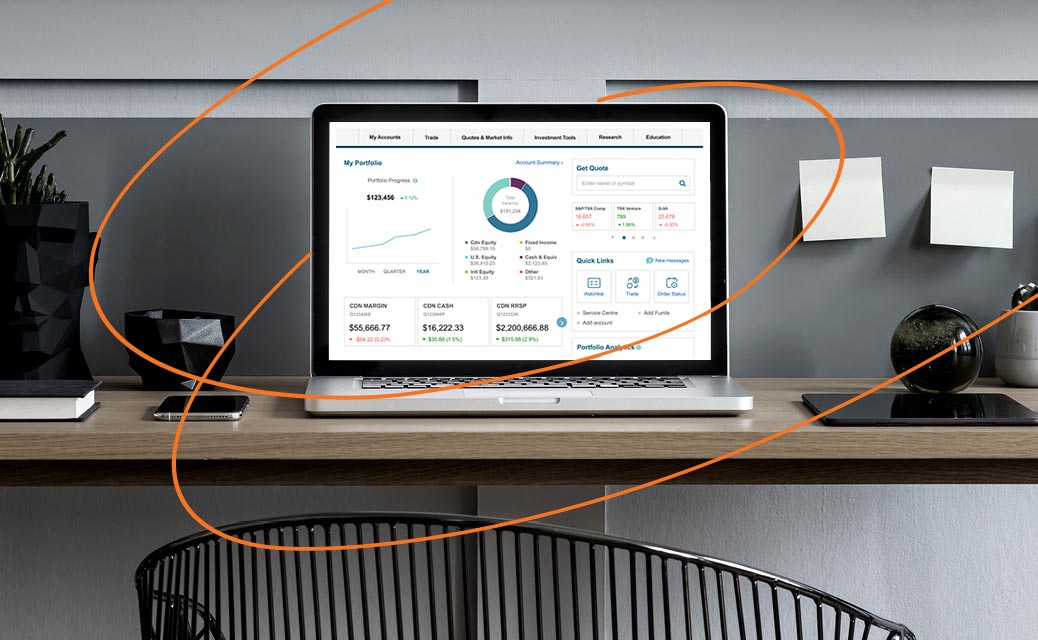 Explore your options with helpful tools and calculators​
Investment recovery tool ​
Taxable vs tax investments ​
Savings taxes and inflation​
Manage your risk with portfolio analytics tools ​
To start using tools and calculators, Try us out →
See why no other online broker is good in so many different areas​
"[Qtrade] may be the king of steady year-by-year improvement.​"
– Rob Carrick, for the Globe & Mail
"Simply the best all-around option in Canada. The combination of the best customer service (by a large margin), free buying and selling of ETFs, the user-friendly app, and the 15+ year track record of elite innovation, are what put Qtrade in a class of its own.​"