So many useful features, it's a wonder we're not called A-Ztrade. You need a complete brokerage platform that's affordable and easy to use. Qtrade gives you fast access to the markets and the ability to act quickly with precise order instructions. You get analyst recommendations from Morningstar, in-depth research and powerful tools to help you set goals, find and evaluate investing ideas, and review your portfolio.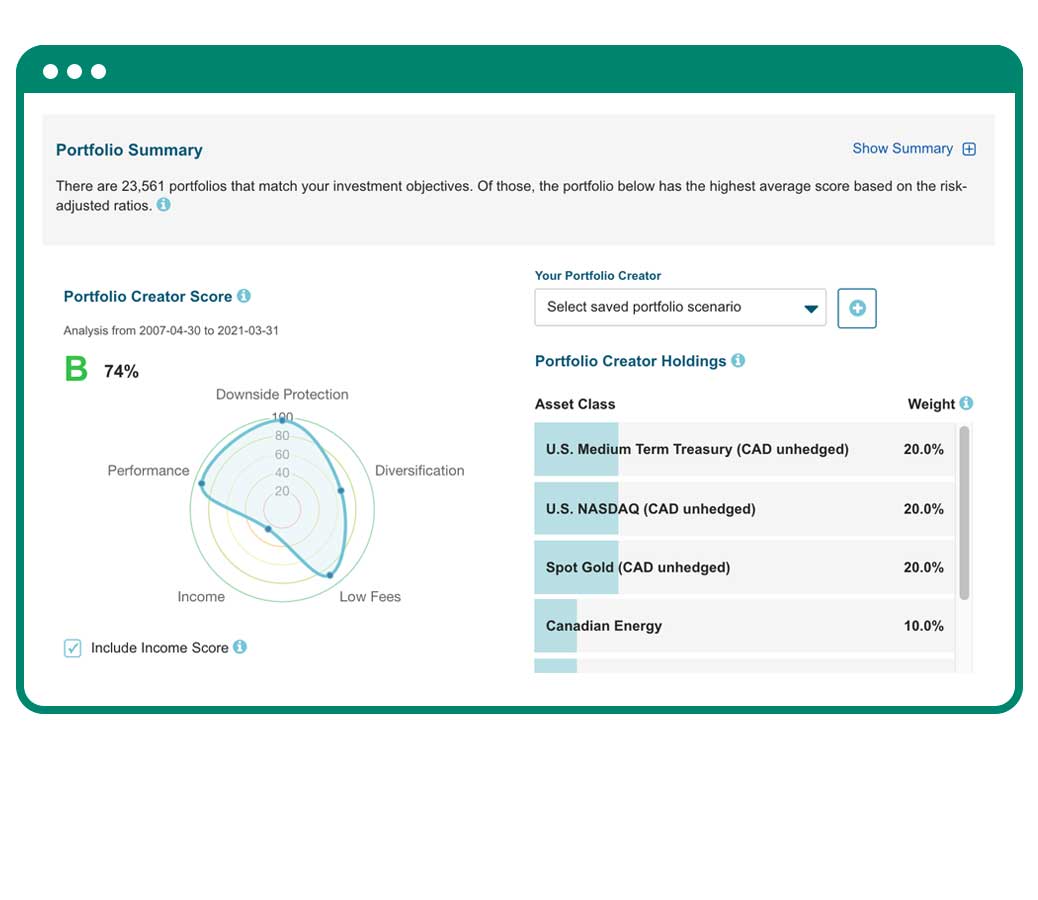 Plan and set goals for your portfolio
Our free planning tools and calculators allow you to project your net worth, and establish an investment plan for retirement, education or other important financial objectives.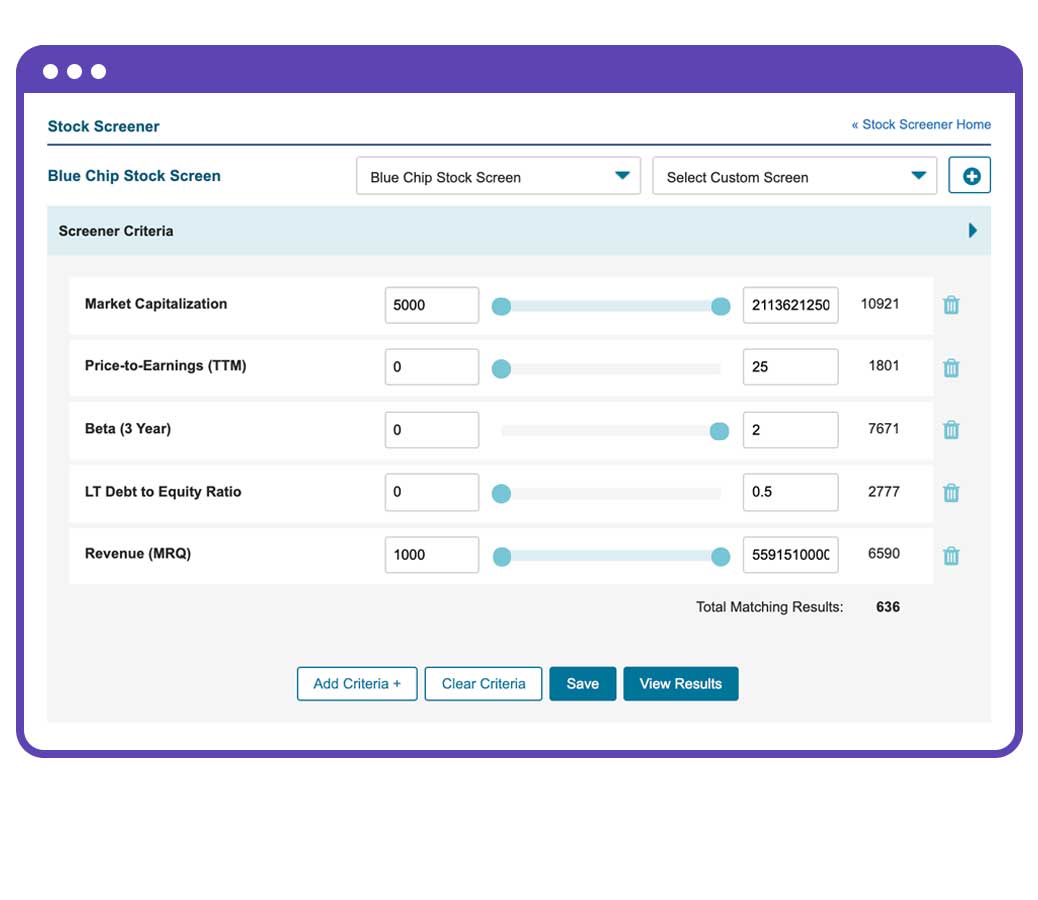 Discover investment ideas
Use screening tools to sort through thousands of stocks, mutual funds and ETFs, and find the ones that suit your goals and objectives. Use prebuilt screens such as undervalued stocks or high dividend yield stocks, or use customized criteria such as sector or market capitalization.
Technical research allows you to search and filter potential investments and evaluate entry and exit points based on bullish or bearish technical indicators.
Read the daily Morning News Call for stocks to watch along with market, business and economic news.
Check out new issues for access to IPOs (initial public offerings). Sign up to receive new issue notification emails.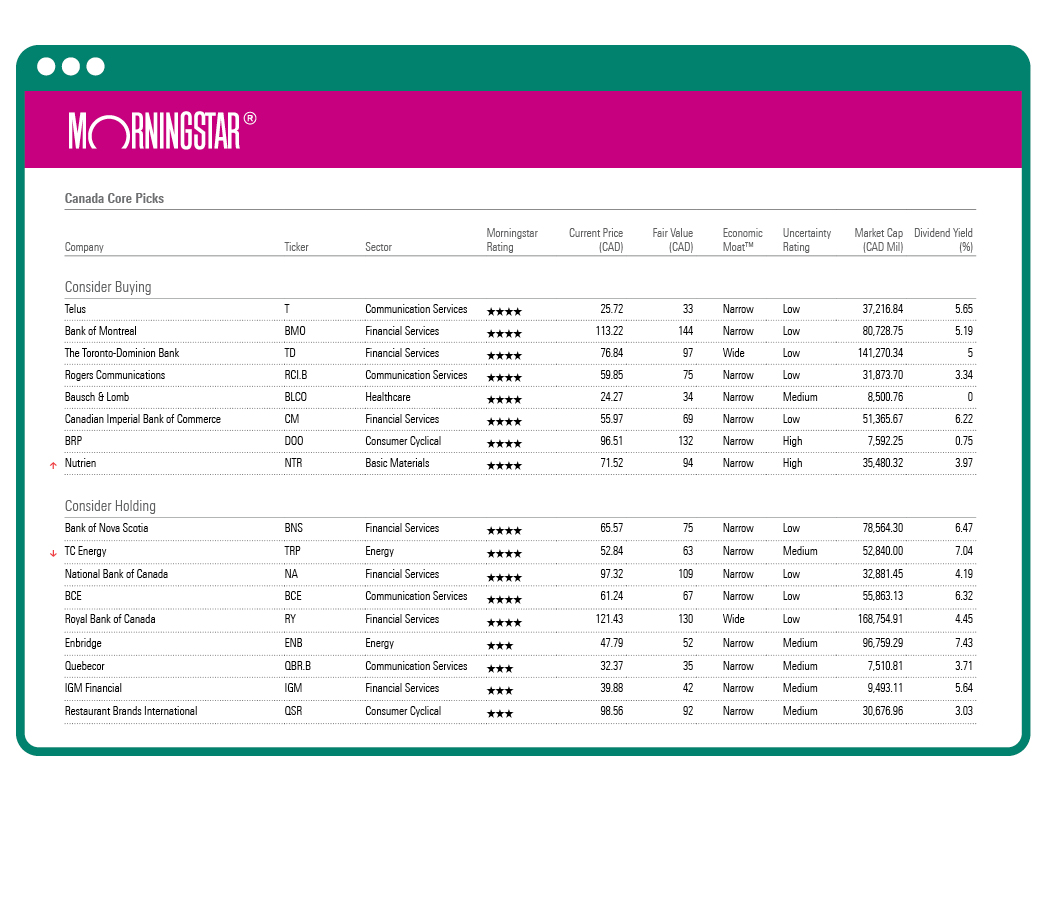 Evaluate stocks
Analysts' recommendations from Morningstar help you make informed decisions with well-researched, expert reviews of Canadian and U.S. investments, including top picks for growth, value and income stocks.
Fundamental research for any company covers key performance metrics from its most recent financial statements, along with data on its performance history, ratings, and more — everything you need to evaluate the company and compare it to its peer group.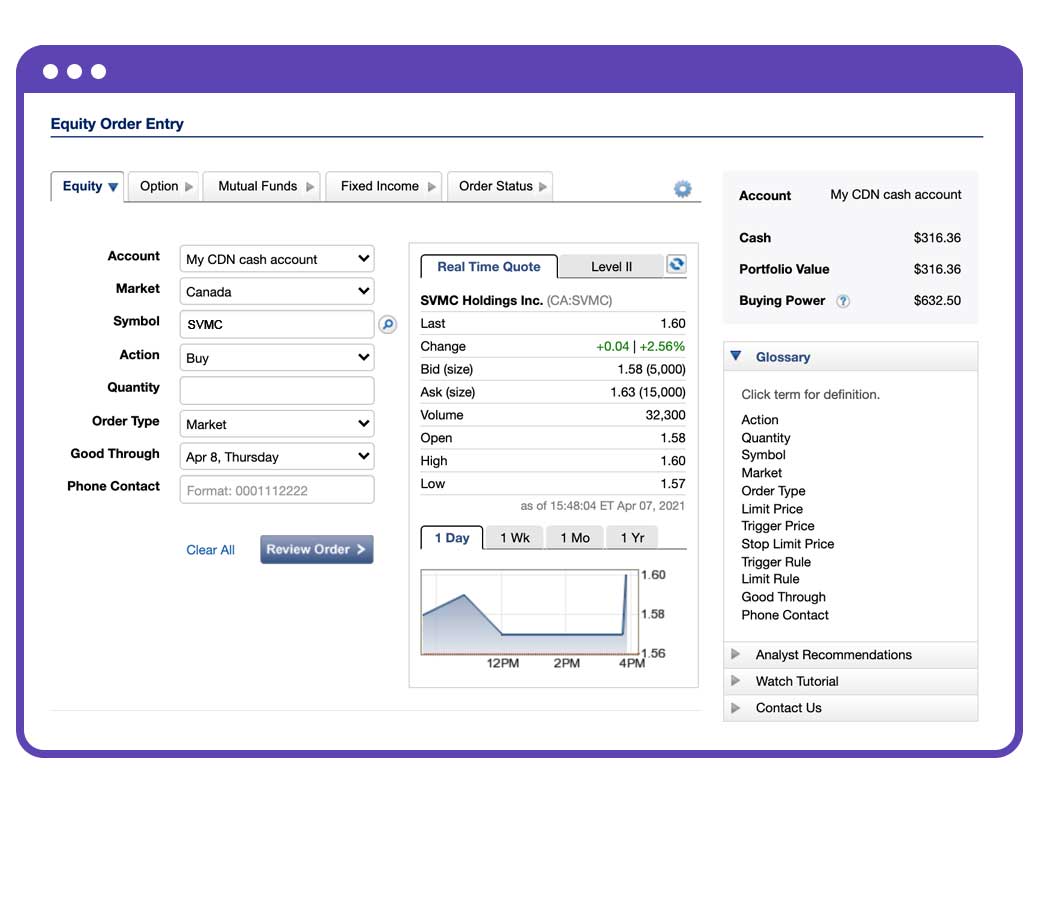 Trade
Our platform gives you fast access to the markets for stocks, ETFs, mutual funds, bonds, options, GICs and more.
Our equity order entry allows you to take advantage of market opportunities quickly and easily. Use simple market orders to buy and sell, or use stop-loss, stop-limit or trailing-stop orders to set order parameters, such as the maximum price you will pay for a buy order, or the minimum price you will accept for a sell order.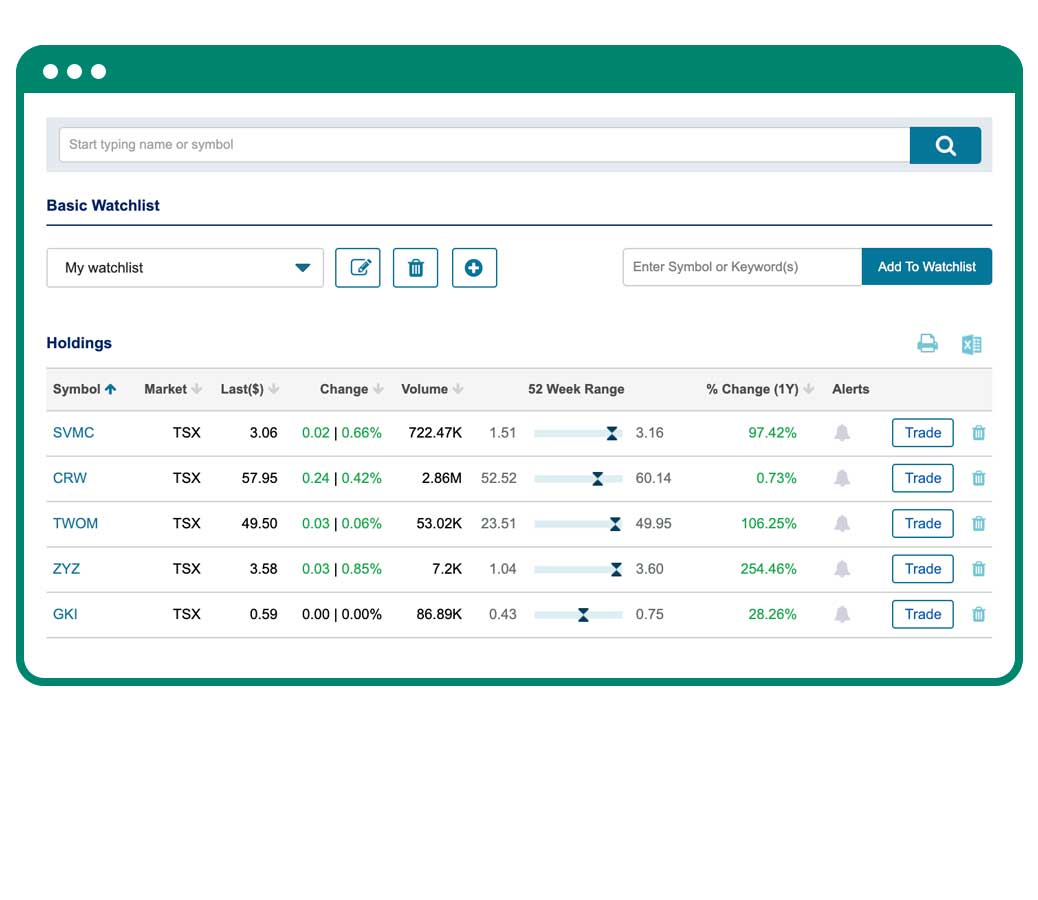 Monitor
Real-time quotes allow you to follow the market movements.
News feeds detail company earnings and developments, augmented with economic, market and industry news from around the world. A Morning News Call packages the day's top news and insights for you to scan.
Watchlists allow you to create a portfolio of stocks that you would like to monitor.
Set alerts to be notified when market events or stock price changes occur.
Review your holdings
Get complete data and insight into your accounts and holdings, and compare performance against benchmarks. Switch easily among multiple views including Valuation, Performance and Allocation views.
Account history shows you all transactions on your account since inception including buys, sells, transfers, deposits, stock splits, and dividends.