Our best-in-class portfolio analytics tools are where DIY does it right.
Now more than ever, it's important to make informed investment decisions.
Designed to help you invest with confidence, this comprehensive set of risk analysis and portfolio-building tools can help you make informed investment decisions and manage your risk exposure as you navigate market swings.
Get a portfolio checkup with Portfolio Score
Now you can get a second opinion on your portfolio, adding to your confidence.
Portfolio Score™ helps you expand your knowledge of risk exposure by comparing the portfolio's performance against domestic and global benchmarks.
It also evaluates your securities—Canadian/U.S. stocks, ETFs and Canadian mutual funds—and grades your portfolio across six key dimensions.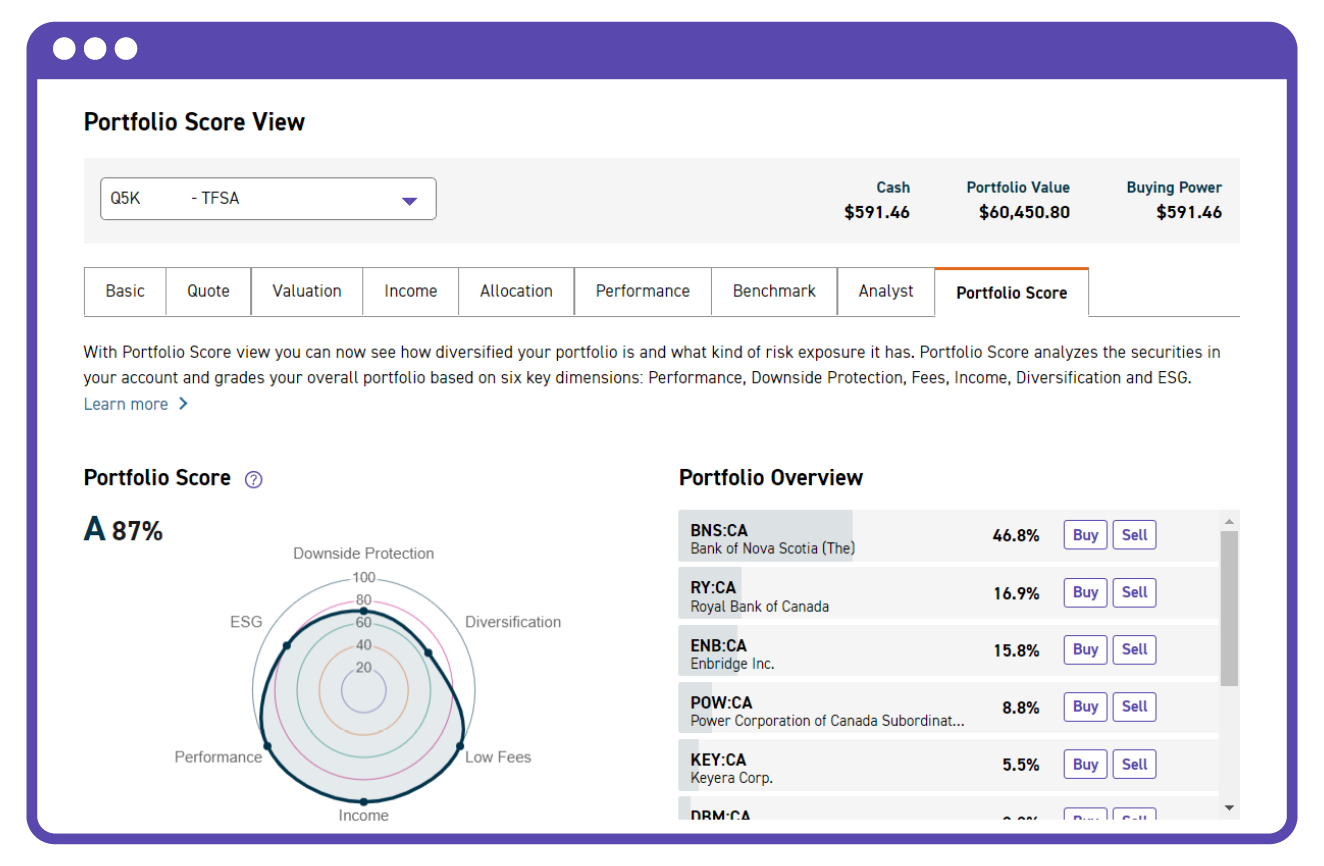 Evaluate the health of your portfolio across six key dimensions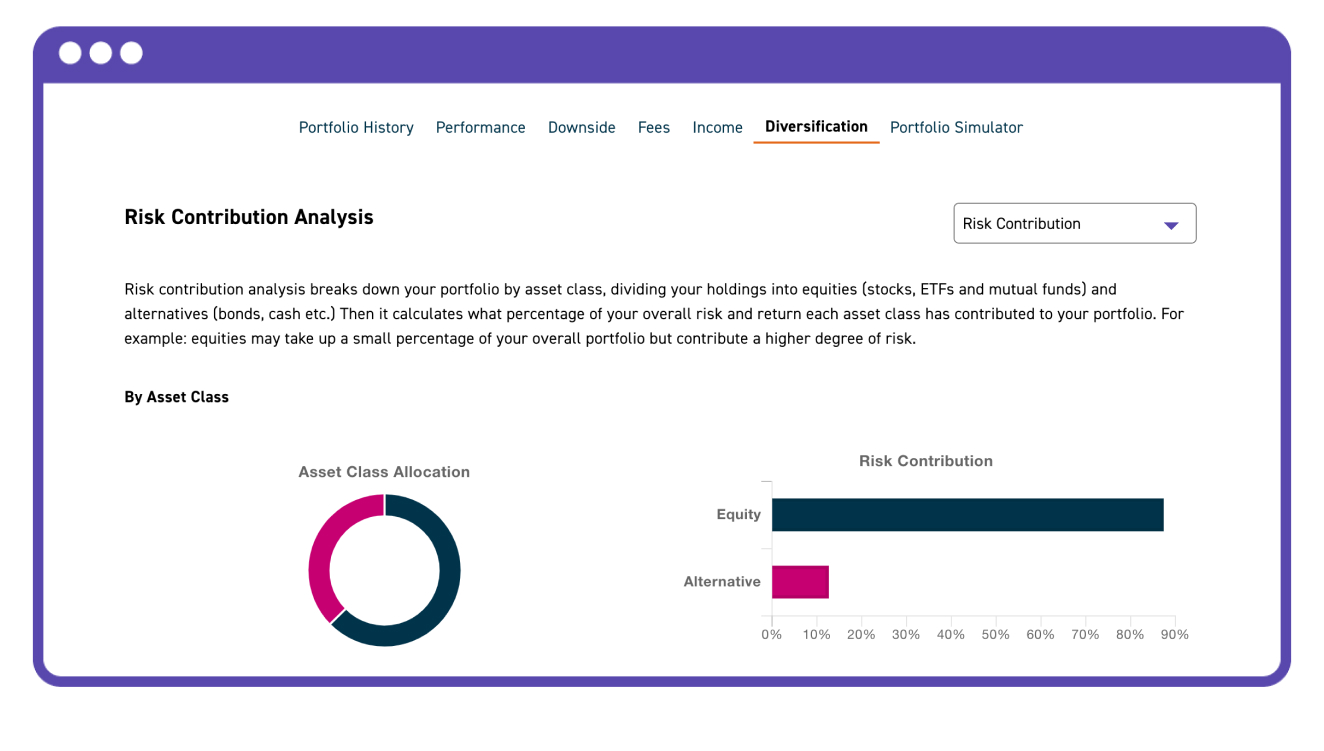 Downside Protection: evaluates the portfolio's ability to limit loss.
Performance: evaluates your portfolio as measured by annualized returns for different investment horizons and shows you the relationship between risk taken and returns generated.
Diversification: shows you if your portfolio is well-diversified, which can help mitigate volatility.
Income: provides a rating to indicate the level of portfolio income and/or dividends earnings.
Fees: assesses your portfolio's average Management Expense Ratio (MER), an annual fee that you pay when you invest in a mutual fund or ETF.
ESG Score: provides an evaluation of your portfolio through an Environmental, Social and Governance lens.  See a break down of your ESG score by stock and fund plus ranking relative to their peer groups.
Get a second opinion on your portfolio and evaluate its performance. Open a Qtrade account or log in to use Portfolio Score today.
Gain confidence in your investment moves
Test investment scenarios, explore ideas and hone your skills.
Create test portfolios in a simulator mode. Portfolio Simulator™ shows you how adding or removing securities would change your portfolio's exposure to such risks as inflation, U.S. currency and interest rate.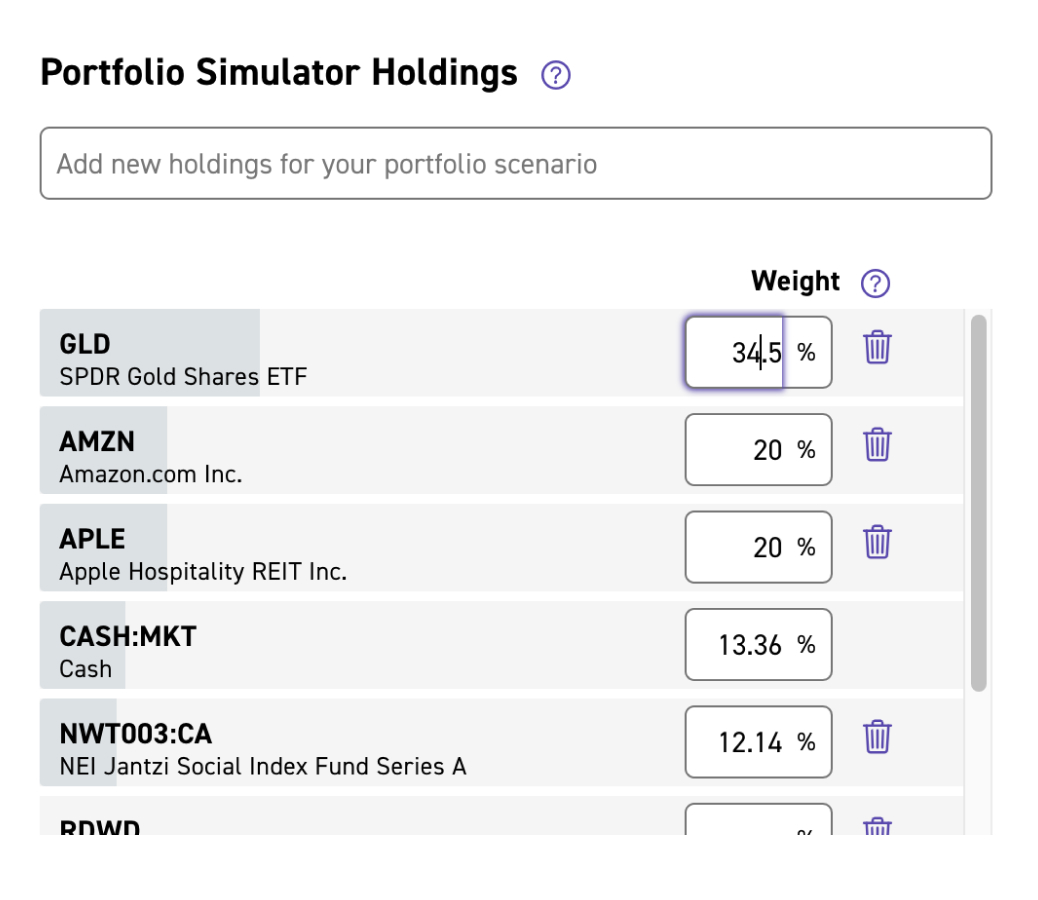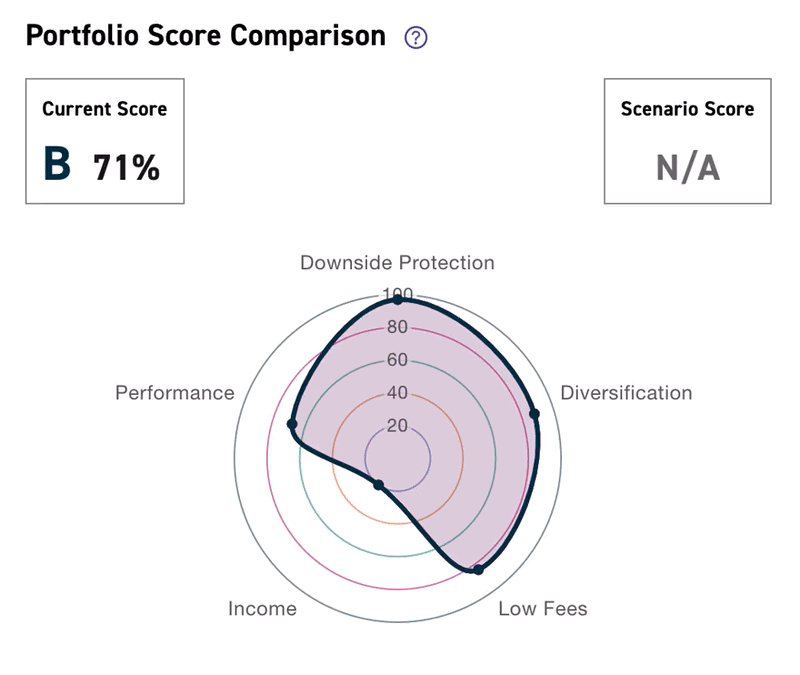 You can compare simulated portfolios to your active ones, adjust them to test other scenarios and save them for ongoing analysis.
You can use Portfolio Score to analyze your simulated portfolios for downside protection, performance, diversification, income and fees.
Test drive your ideas now with Portfolio Simulator by opening a Qtrade account or logging in if you're already a client.
Build an ETF portfolio that meets your investment needs
Just answer a series of questions about your preferred mix of stocks and bonds, as well as the types of risks you wish to avoid, Portfolio Creator™ will generate a robust ETF portfolio that's back-tested to maximize your risk-adjusted return, based on three risk ratios: the Sharpe ratio, Roy's safety-first criterion (SFRatio) and the Sortino ratio.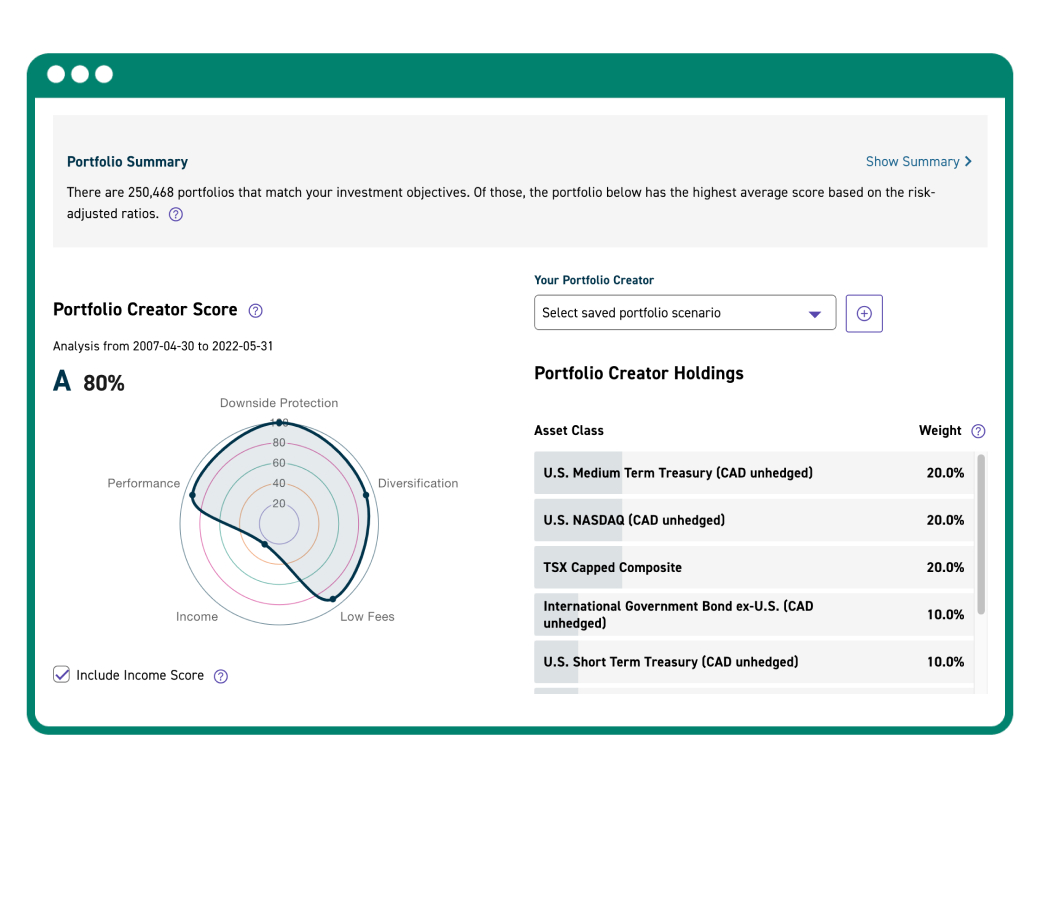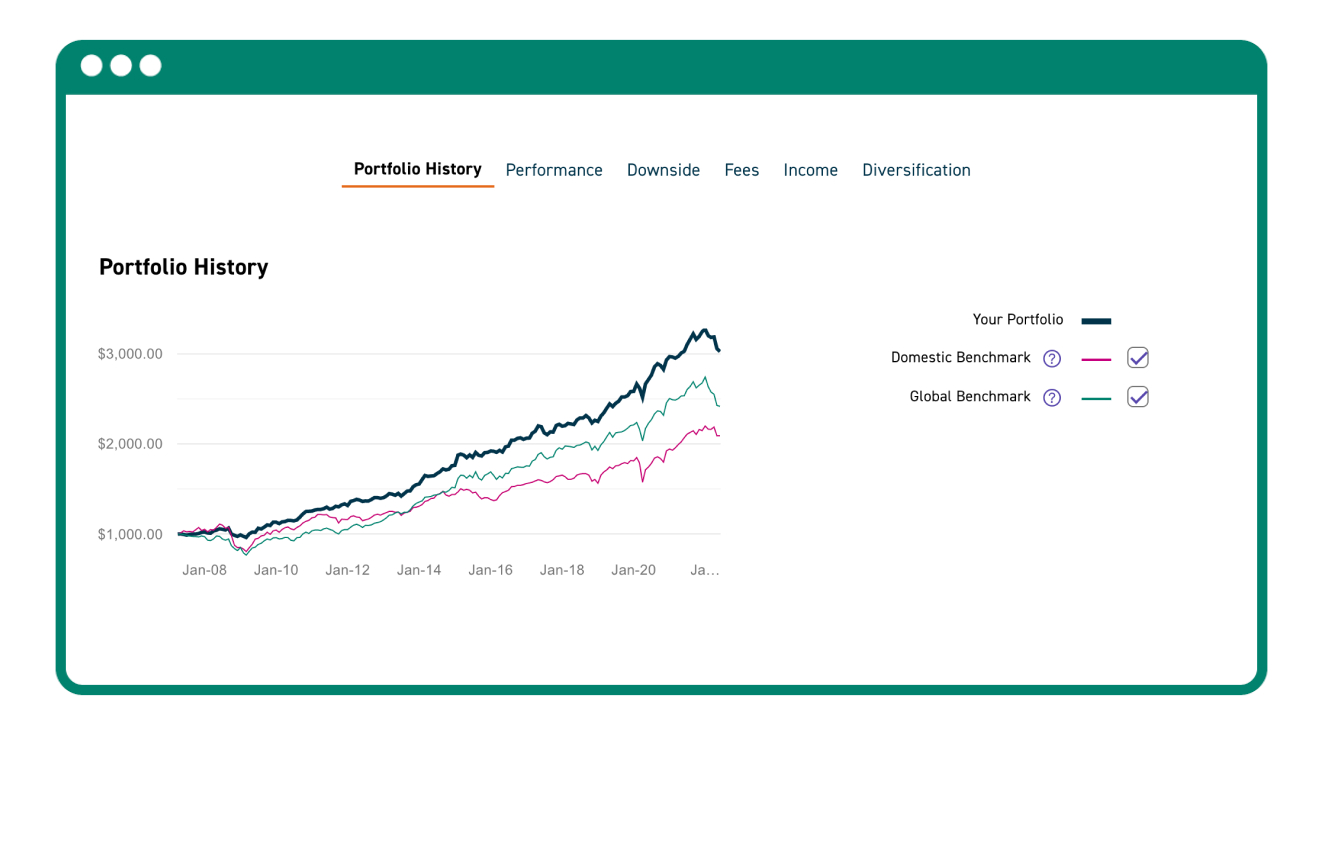 You can also use Portfolio Score to analyze your ETF portfolio for downside protection, performance, diversification, income and fees.
Looking for portfolio-building ideas? Open a Qtrade account or log in to check out Portfolio Creator now.
Goal planning made simple
We've made it easy to plan for your financial future with our Goal Planning tool. Just answer a few questions about what you're saving for, your time horizon and a little bit about yourself to see how you can get there.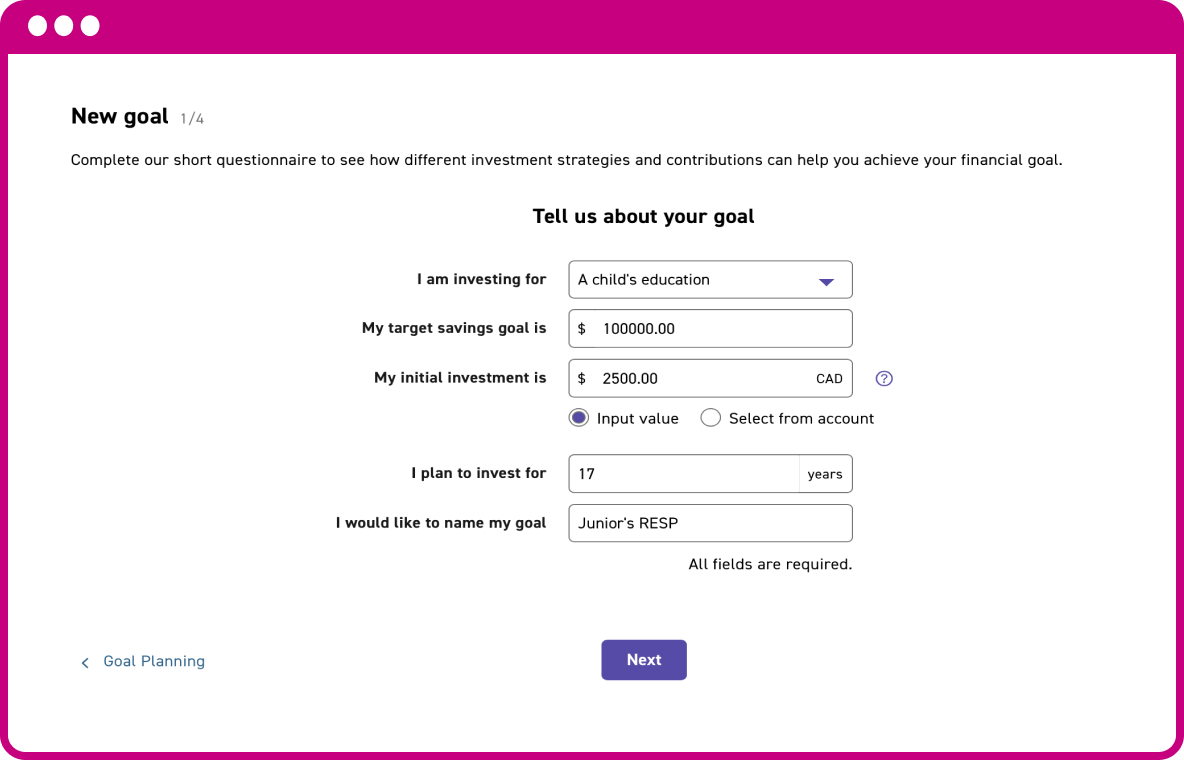 Learn about different options for asset mix and risk tolerance, and see how they have historically performed in the market to help you determine the best option for your goals.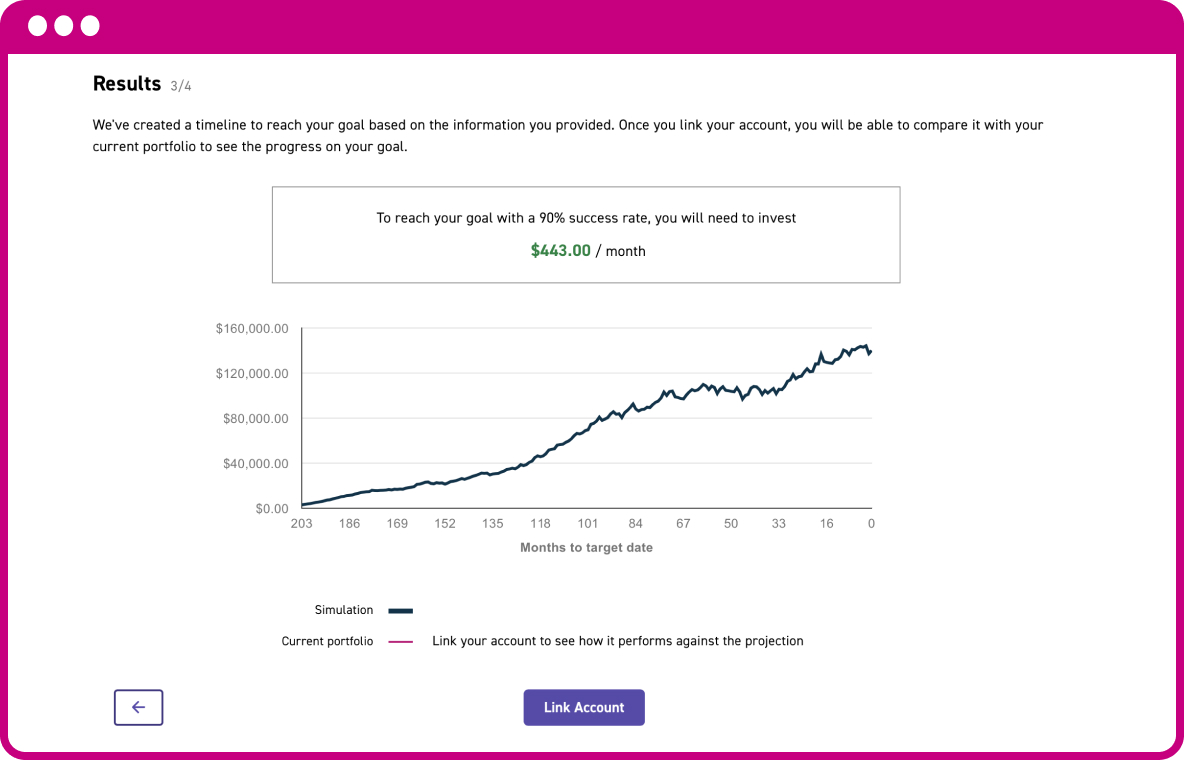 See how much you need to invest regularly to reach your goal, and then check back often to see your progress, or set new goals as your lifestyle and needs change.  
Ready to achieve your financial goals?  
® Qtrade is a registered trademark of Aviso Wealth Inc. ™ Portfolio Simulator, Portfolio Creator and Portfolio Score are trademarks of Credential Qtrade Securities Inc.